Walksnail Avatar Month 2023
November 01 2023 – CADDX FPV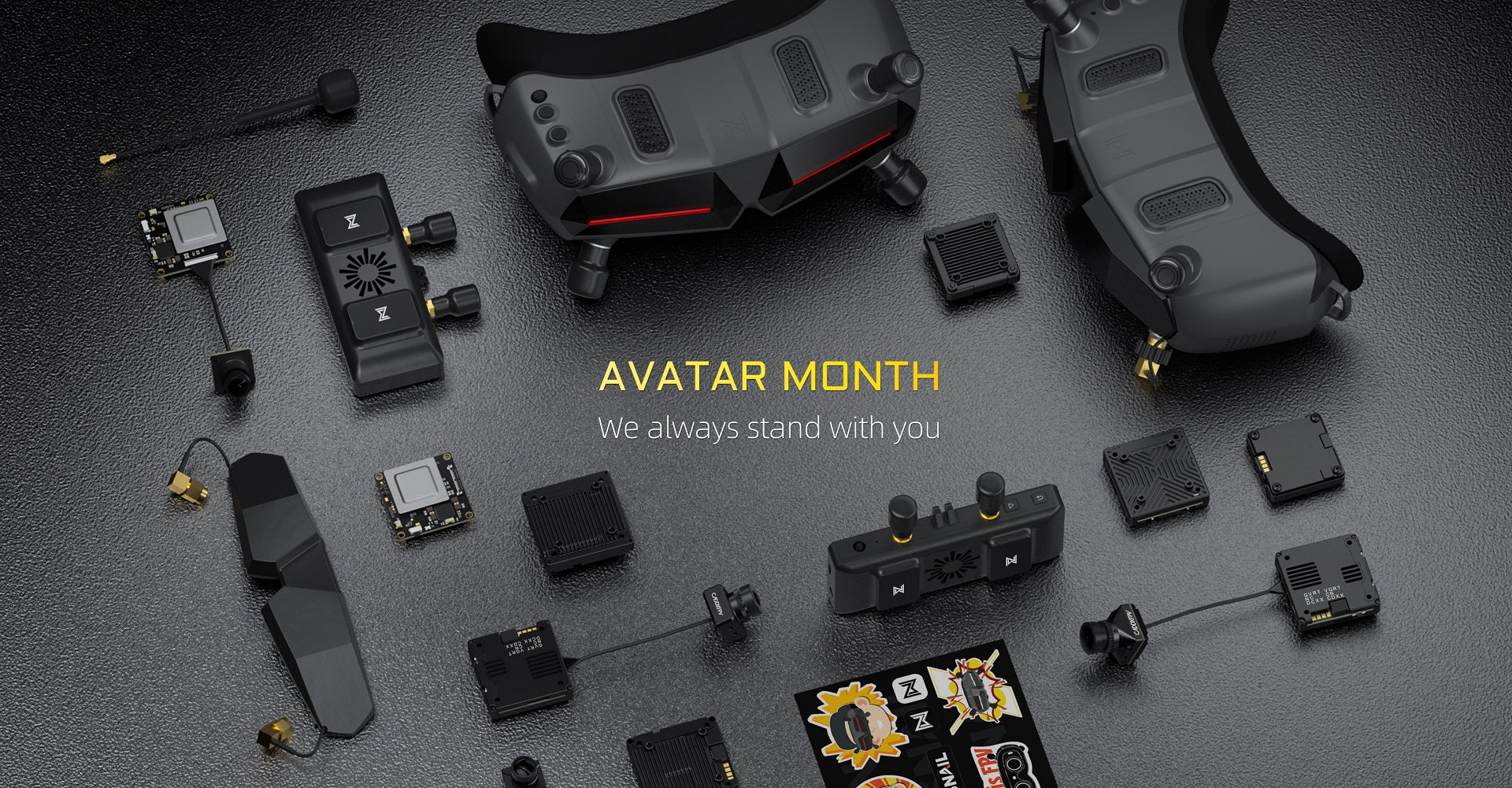 It's that time of year again, Walksnail Avatar Month, and as a pilot in the field of FPV, it's a time of benefits that you just can't afford to miss! During this special month, CADDXFPV will bring you a series of exciting promotions and brand new product releases.

As a famous brand in FPV, we have always been committed to cultivating users' awareness, interest, purchase, repurchase, expectation, habit and loyalty to our brand, and Walksnail Avatar Month is the time for us to express our gratitude to each and every one of our pilots who have ever supported us, provided us with suggestions or opinions, participated in R&D and testing, etc. We are proud to announce that this month, CADDXFPV will be launching a series of exciting promotions and new product launches for you.


During this month, we're bringing you the biggest benefits of the year with the aim of giving thanks. Firstly, we will launch a 12% discount on Walksnail products on our website, so that you can buy your favourite products at a better price. At the same time, we are also launching our new Goggles X and Popular drone Combo Packs to provide you with a more complete flying experience.

In addition, we are also launching a promotion for VRX with VTX (dual antenna version), so that you can experience clearer and more stable graphic transmission.

At this special time, we would also like to apologise to those users who have experienced unsatisfactory results and solutions in purchasing or after-sales issues against our products. We will continue to work hard to improve and provide better products and services.

Walksnail Avatar Month is an important time for you to feel that we support and care about you. With these promotions and new product releases, we hope to provide you with more choices, better pricing, and a superior experience.

Thank you for your continued support and love for CADDXFPV! Let's celebrate another year of Walksnail Avatar Month together and enjoy unparalleled FPV flying this month!