Walksnail Avatar VRX: Elevate Your Flying Experience
August 10 2023 – CADDX FPV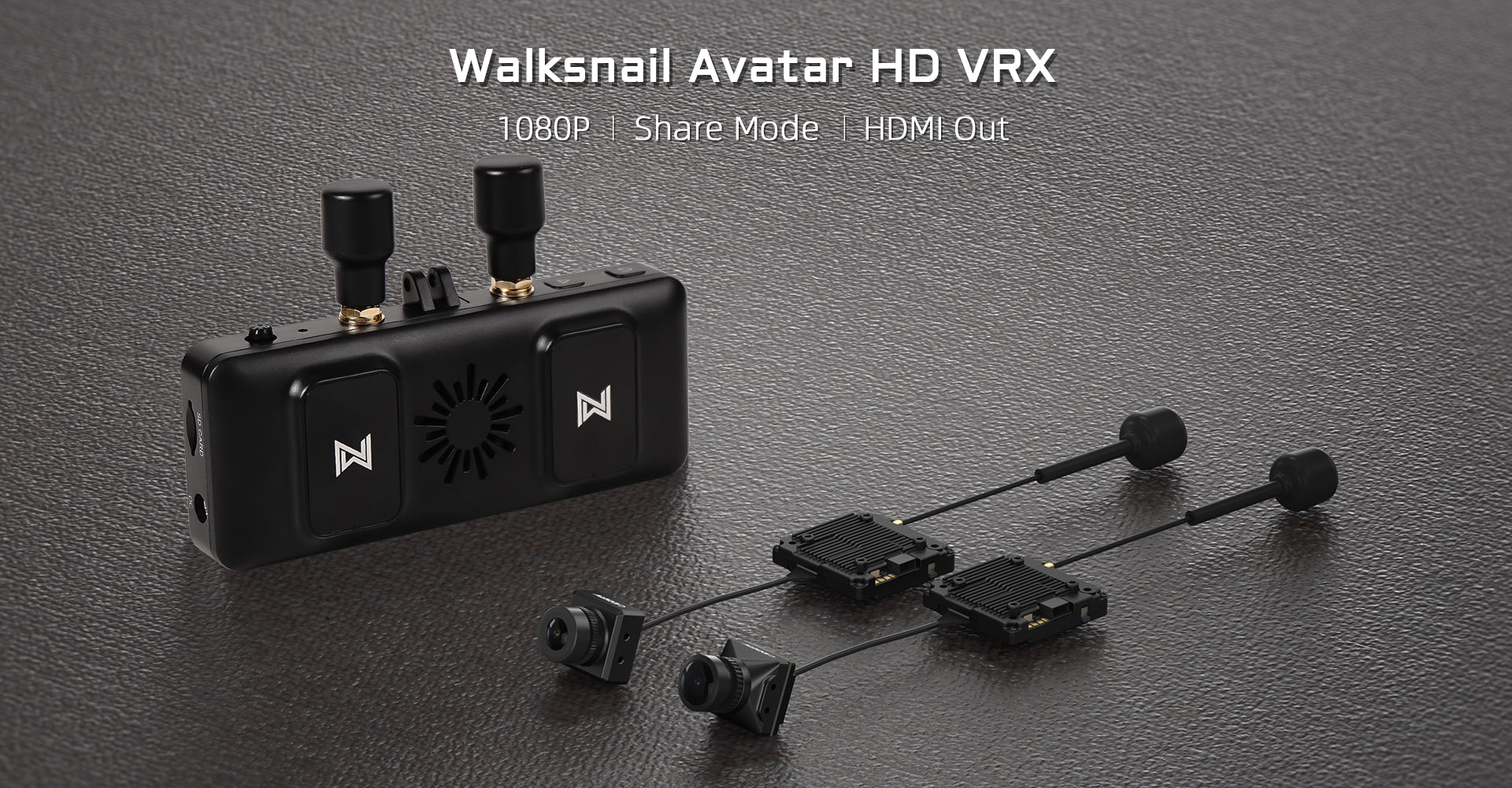 We have been committed to providing pilots with the best flight experience, and through continuous technological innovation and product upgrades, we have achieved great success. Since the launch of the Walksnail Avatar VRX, we know that there are still many users who have not yet had the opportunity to experience our Walksnail Avatar System. Therefore, we launched a new promotion to help more users discover and experience the benefits of the Walksnail Avatar System.

Promotion Details
Starting now, if you're an existing user of our website, you can participate in our promotion. Simply recommend Walksnail Avatar VRX to more new users and them to note your name when they make a purchase. As a thank you, you'll receive a $30 coupon or other rewards.New users will also receive a $30 coupon when they make a purchase. For more information, please contact us at service@caddxfpv.com.
Walksnail Avatar VRX is an ideal FPV gear for analog pilots to experience the fun of flying in HD, and has the following advantages:
Lightweight weight design - 83g and compact size with 114*55*22mm size.
Powerful signal reception - 4 antenna designs.
Superb clear - provide cutting-edge technology 1080P high resolution, minimum delay of 22ms.
HDMI output - Enjoy uncompressed video signals from the Walksnail Avatar System.
Adjust the parameters with ease - Canvas Mode, Support betaflight, inav, kiss full osd display

At the same time, Walksnail Avatar VRX is also compatible with avatar HD Pro Kit and avatar HD Kit V2!

With Walksnail Avatar VRX , you will enjoy high-definition picture quality for a more immersive and enjoyable flying experience. Don't miss this chance to level up your flying games!