Spring Deal
April 04 2023 – CADDX FPV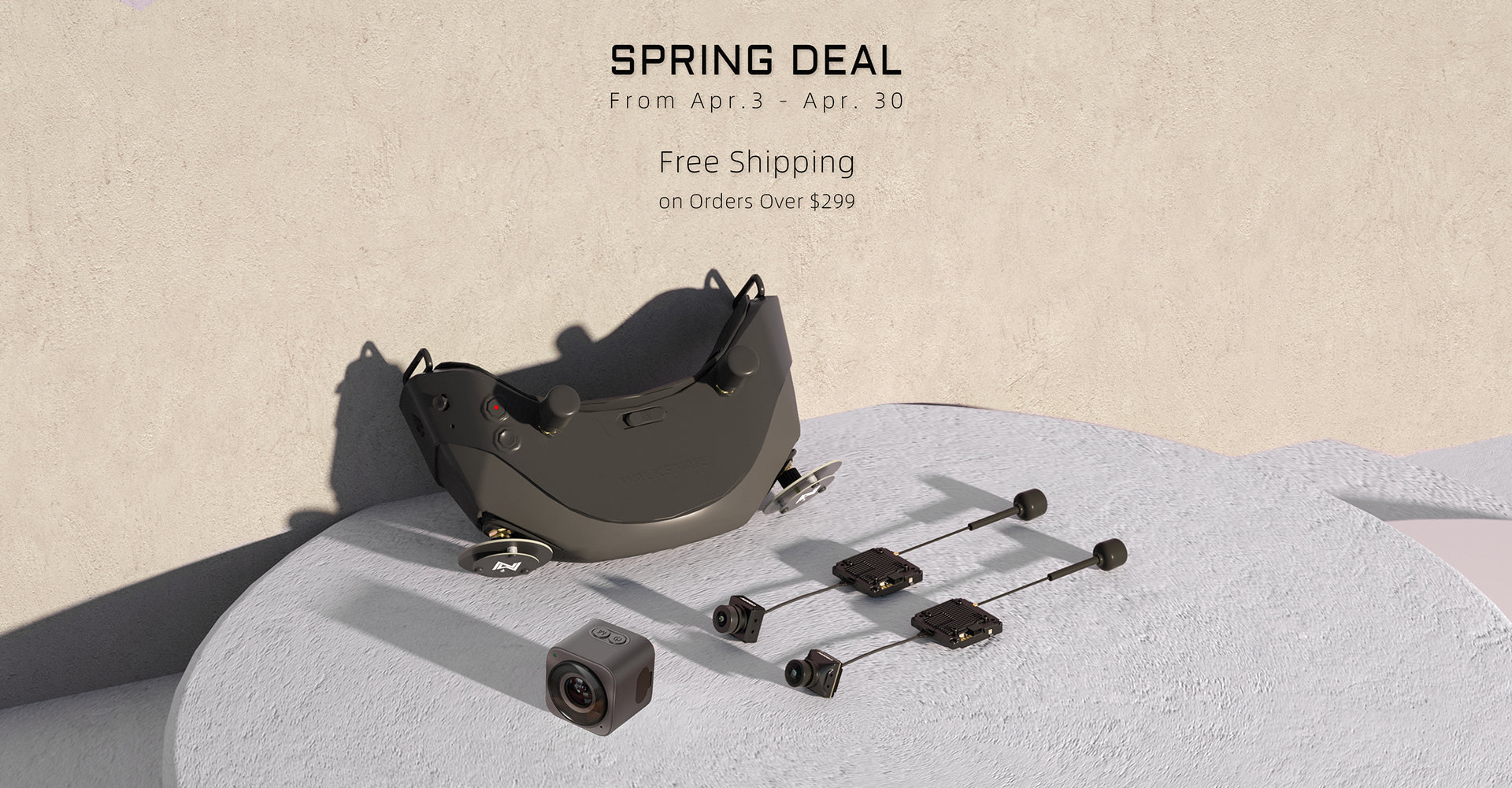 Spring here, it's the season of revival and hope. We provide the better time to take your FPV skills to new heights!

We're a team of passionate FPV enthusiasts who live and breathe the sport. We know what it takes to capture those breathtaking aerial shots and push the limits of what's possible in the world of drone flying.

That's why we've curated a range of high-quality drone kits and goggles to help you take your FPV experience to the next level. We only offer products that we've personally tested and approved, so you can trust that you're getting the best of the best.

And this spring, we're excited to offer a series of special promotions to make upgrading your equipment even easier.

So whether you're a seasoned FPV pro or just getting started, join us on this exciting journey and discover the thrill of flying like never before. We can't wait to see where your FPV adventures take you!
Activity 1:
Drones Kit Market - All the drones combo are FREE SHIPPING! And not only that, we also offer 30% OFF for you!For all over $299 drone combo.
Learn more: https://bit.ly/Drone-kits-market


👉Activity 2:
Dedicated to analog and HD pilots:
Walksnail VRX + Avatar HD kit V2 / Avatar HD Pro Kit
Walksnail Avatar HD goggles + Avatar HD kit V2 / Avatar HD Pro Kit
Learn more: https://bit.ly/Avatar-VRX

👉Activity 3:
The wonderful explosion of classic and new!
Walksnail Avatar HD Pro kit / Avatar HD kit V2 + Walksnail Avatar HD kit, get 30% OFF! The more you add to the cart, the bigger the discounts!
Learn more: https://bit.ly/avatar-hd-pro-kit