Walksnail Avatar VRX Review (External Video Receiver Module with HDMI Output)
April 12 2023 – CADDX FPV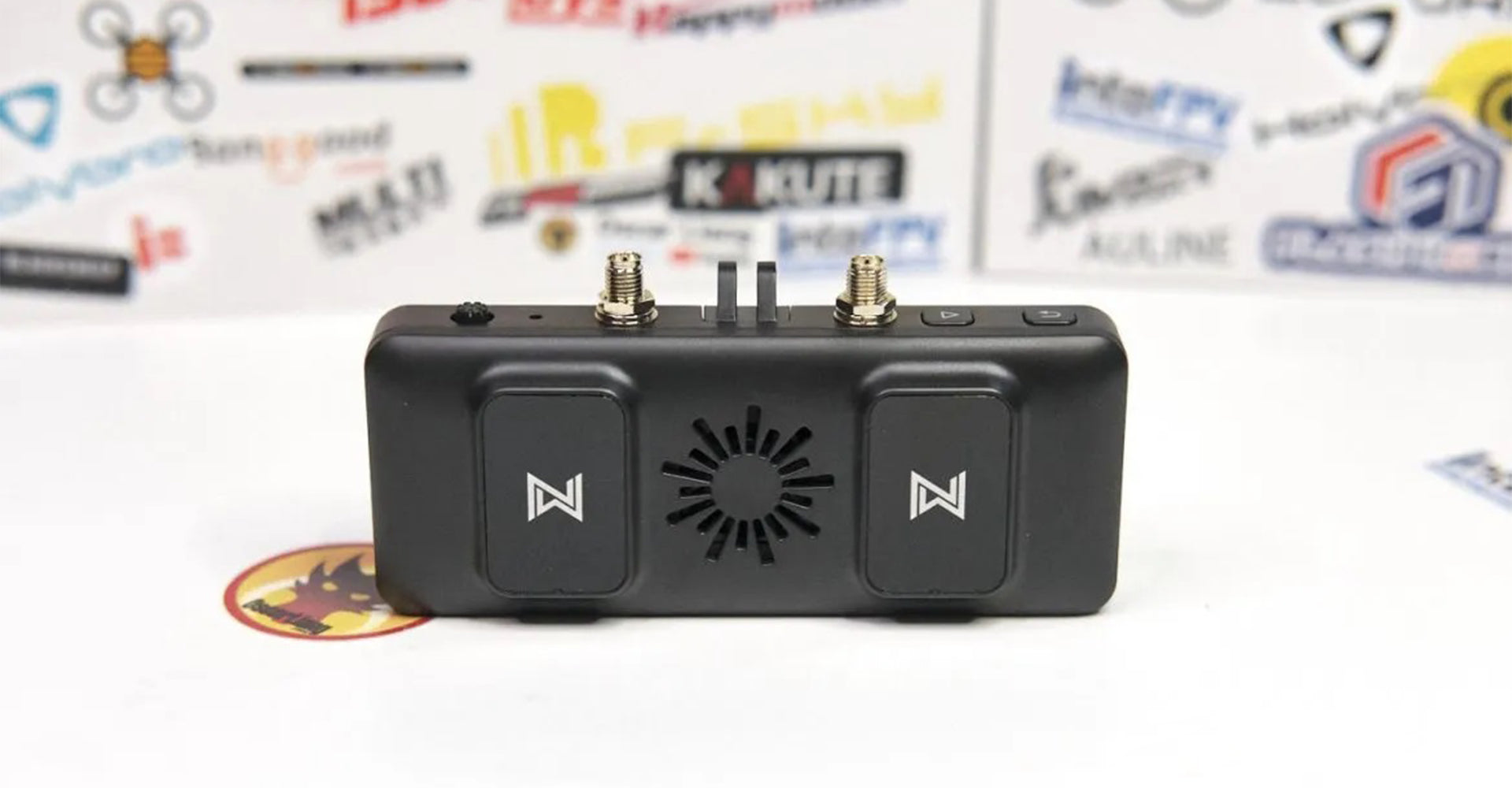 The Walksnail Avatar VRX is an external receiver module that you can connect to an FPV Goggles with HDMI input. This is a cheaper solution to get into the Walksnail Avatar HD Digital FPV System if you already has a set of FPV goggles, without spending more on a new headset from Fatshark or Walksnail.
A power splitter cable is included, it allows you to power your goggles and VRX at the same time (using your original Goggles power cable).
It comes with a micro HDMI cable, but it has straight connectors. It would have been better to have right angle connectors like what they provide with the HDZero VRX.
There are some adhesive for attaching the VRX module to your goggles if you can't use the mount, and a bolt and allen key for attaching the module to your goggles.
Closer Look
The Walksnail Avatar VRX module is similar width and height to the HDZero VRX module, both uses 4 antennas.
But the Avatar is much thinner. The weight of these modules are similar at around 85g.
There's a fan on the front, two patch antennas on both sides.
On the top of the module (from left to right), you have the back button, DVR record button, two RP-SMA female antenna connectors, bind button, and the menu joystick. Two stubby LHCP antennas are included.
On the side you have the SD card slot and power connector (7-21V, 2S-5S).
On the bottom you have HDMI output to the Goggles and vent holes.
This is how I mount it on my Orqa FPV.ONE goggles using a 3D printed adapter, they share power from the same battery (2S to 5S works for the VRX).
Fatshark/Skyzone goggles have mini HDMI connectors and should be plug and play with the Avatar VRX. However if you have the orqa like me, which has a micro HDMI connector, you will need to get yourself a different cable, or adapter.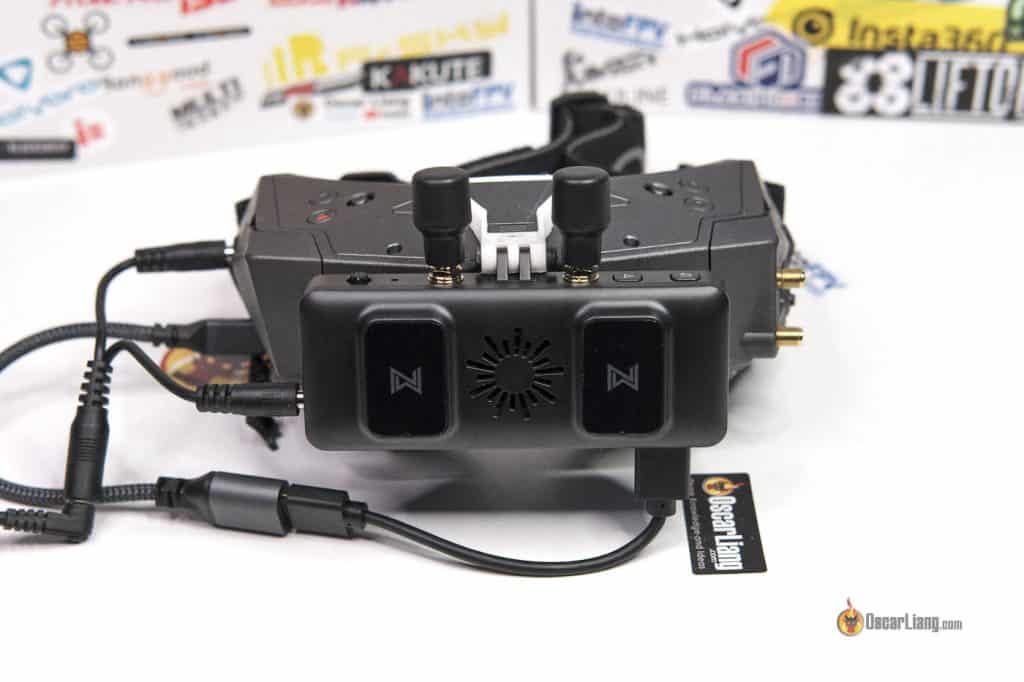 The included antennas actually work pretty well (much better than the antennas that come with the Avatar Goggles), so you don't have to spend extra buying new antennas.
Procedure of binding, firmware updating etc are identical to the Avatar goggles. You can find the complete tutorial here.
Goggles Compatibility
Some of the popular FPV goggles that are known to work with the Avatar VRX currently are:
HDZero Goggles
Orqa FPV.ONE Pilot
Fatshark HDO2
Skyzone SKY04X
Skyzone Cobra
Let me know if it works with other goggles that I haven't mentioned.
Skyzone and Fatshark goggles can't do 100fps, only 60fps (standard framerate). SKY04X V2/V3 hardware (the one that can do 60fps DVR) supports 1080p, the rest of Skyzone lineup can only do 720p. How can you tell which hardware version you have?
Orqa FPV.One Pilot only support 720p 60fps, 1080p nor 100fps is supported.
You still have 1080p and high frame rate options in the menu, but when you select one of those unsupported modes, it gives you the "Unsupported HDMI input" error on screen.
The only goggles on the market currently that support both 1080p and high frame rate (100fps) are the HDZero FPV Goggles, that's why everyone is hyping the HDZero Goggles up as the "best FPV Goggles for the Avatar VRX".
You also have the option to use both standard and high bitrate (25Mbps and 50Mbps). In my testing 50Mbps offers slightly better image quality when signal is good (when you are flying line of sight and close range). 25Mbps seems to work more reliably and offers a more stable signal with less pixelation in the image throughout the same flight. Personally I prefer 25Mbps for its more stable performance.
Latency
Some goggles perform better in latency than others.
Latency measurements were taken using a GoPro Hero 11 filming the goggles screens in 240fps, by counting how many frames it takes for an LED light to switch on. I must admit this is not the most accurate testing as there can be up to 4ms of error, but it can still give us a pretty good idea what the latency is like.
As expected, the Avatar Goggles (or Fatshark Dominator HD) at 720p 100fps 25Mbps offers the lowest latency, at around 32ms. This is better than any goggles connected to the VRX via HDMI using any settings. The Skyzone SKY04X and Fatshark HDO2 in 720p 60fps, and HDZero goggles in 720p 100fps come quite close, they only have 8ms-10ms higher latency at around 40ms.
Some other popular analog goggles that support the Avatar VRX has higher latency, such as the Orqa FPV.ONE is at around 52ms and the Skyzone Cobra X at 76ms. I think 50ms is not ideal but should still be flyable, 75ms is probably a bit too much and it would be a struggle for many.
Update and Unlock FCC?
A microSD memory card is used for updates, which can be downloaded from Caddx's website. I have a tutorial on how to setup and use the Walksnail system, the steps are almost identical: https://oscarliang.com/setup-avatar-fpv-system/
By default, the system has a power limit of 25mW and reduced channel count. You can switch to FCC mode to unlock more power and channels (only if it's legal): https://oscarliang.com/setup-avatar-fpv-system/#Unlocking-FCC-Mode
Who Should Get the Walksnail Avatar VRX?
If you have a pair of goggles that have HDMI input, and you want to give Walksnail Avatar a shot, then this VRX module is an affordable entry point.
The HDZero goggles work really well with the Avatar VRX. Not only they support all the resolutions and frame rate, they are also compatible with Analog, HDZero and Avatar – 3 out of the 4 FPV systems currently on the market. But you are looking at spending over $900-$1000 if you are going to fly all these systems (think about all the VRX's and antennas you have to buy). And honestly, do you really fly all 3 FPV systems? It sounds amazing on paper but in reality it's extremely impractical and expensive in my opinion.
If you have an existing goggles that support the Avatar VRX, and you don't want to spend $600 for a new set of goggles, the VRX will get the job done. Especially if you buy the combo (together with the VTX), it saves you quite a bit of money.
It's best to use a goggles that is 16:9, or has the ability to switch from 4:3 to 16:9 because the image from the VRX is 16:9. If you have a 4:3 only goggles the image might look stretched.
You should also take into account the maximum resolution of your goggles. Ideally they should at least match the resolution you intent to use with the VRX, i.e. 720p vertical is the minimum.
If you want the full experience of the Walksnail Avatar system, I still think getting the Fatshark Dominator HD or Avatar Goggles is the way to go. You get the lowest latency (10ms difference is still quite a lot), and the setup is much cleaner and there's no dangling cables. Though they don't support analog and do not have HDMI input which is a deal breaker for some people.
Article Source:https://oscarliang.com/