New Release:Walksnail Avatar HD Goggles X
October 25 2023 – CADDX FPV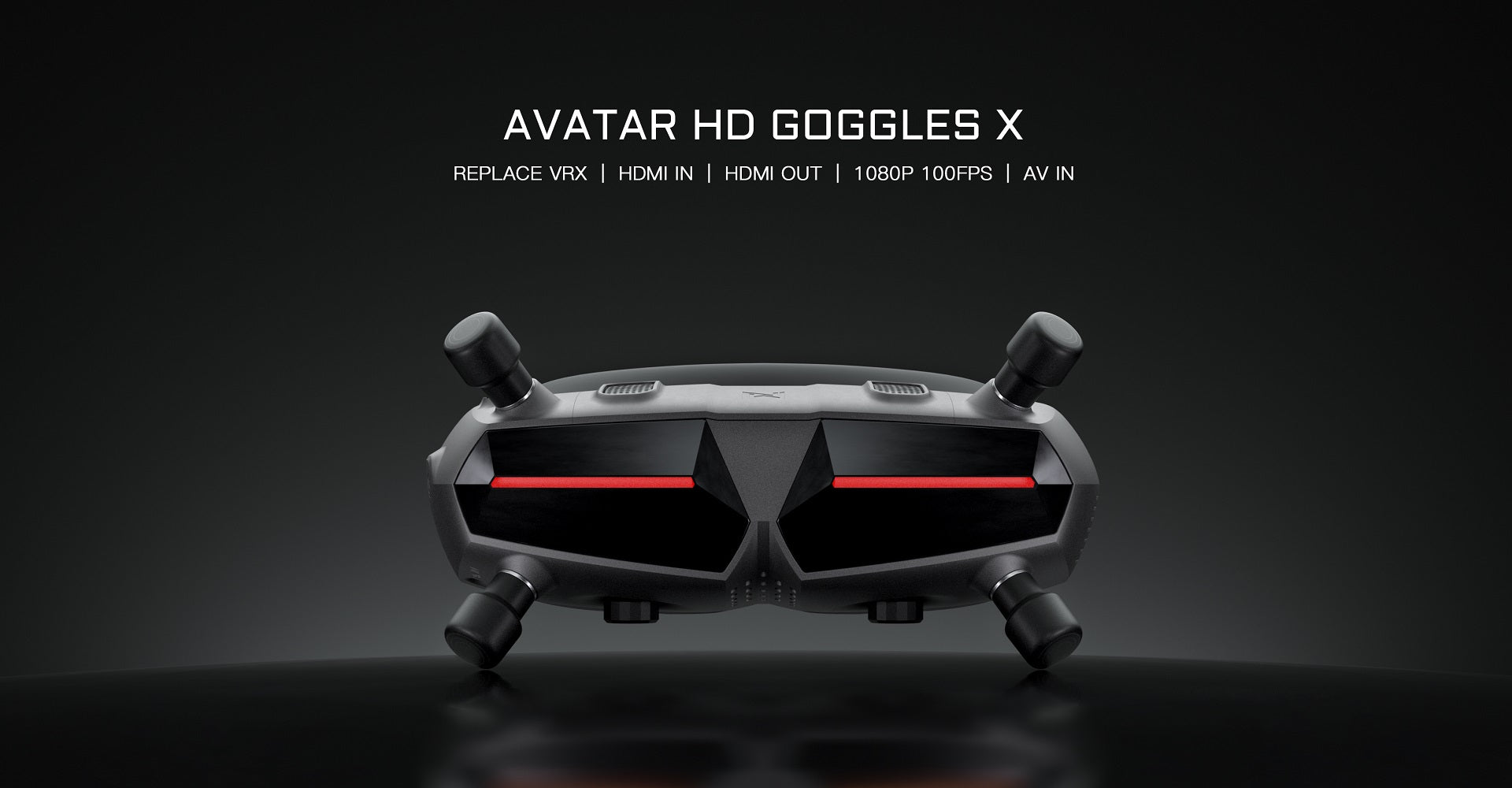 As the Walksnail Avatar born, we've always been constantly collecting market's feedback and suggestions. In the new generation of research and development, we fully consider each function for customers like HDMI input and CVBS input (AV IN interface).

Meanwhile, we have also optimized wider pupil adjustment range, improved optical clarity, suitable for different people's face shapes, and we are committed at developing the APP, which can realize firmware upgrades, fc adjustment, social media sharing, without cumbersome computer operations.

In order to reduce the user's cost of HD system, we designed the upper part of the goggles to be removable, make sure the receiving module can be replaced, so that you can maintain the latest without replacing the goggles every year.

We are proud to unveil its latest innovation - the Walksnail Avatar HD Goggles X, X means Infinite Possibilities.
Product Features:
All-in-one Design (Remove the top cover to replace the vrx)
Wide Versatility ( HDMI IN and HDMI OUT, AV IN interface)
Infrared sensor (Auto Screen Off to save the OLED's life)
Compact & Comfortable ( Wide foam mask for multiple face shapes)
Removable Front Cover (Adjust the light)
Adjustable Pupil Distance ( Replace various lenses)
The optical clarity has been doubled, FOV has been increased to 50°
Support 1080P/100fps high image quality
Features under development:
Built-in Gyro

Built-in Bluetooth Wi-Fi module
There are endless new products in the FPV market every year. From the perspective of users, we consider that real interests and hobbies should be to explore more possibilities at less cost. We have not stopped innovating and have been constantly collecting market feedback. As well as user experience, select internal pilots to test together and complete a new generation of products together.

You are not the users, but brand operators!
Walksnail Avatar HD Goggles X will open a door to infinite possibilities for you.
View product detail page: Walksnail Avatar HD Goggles X