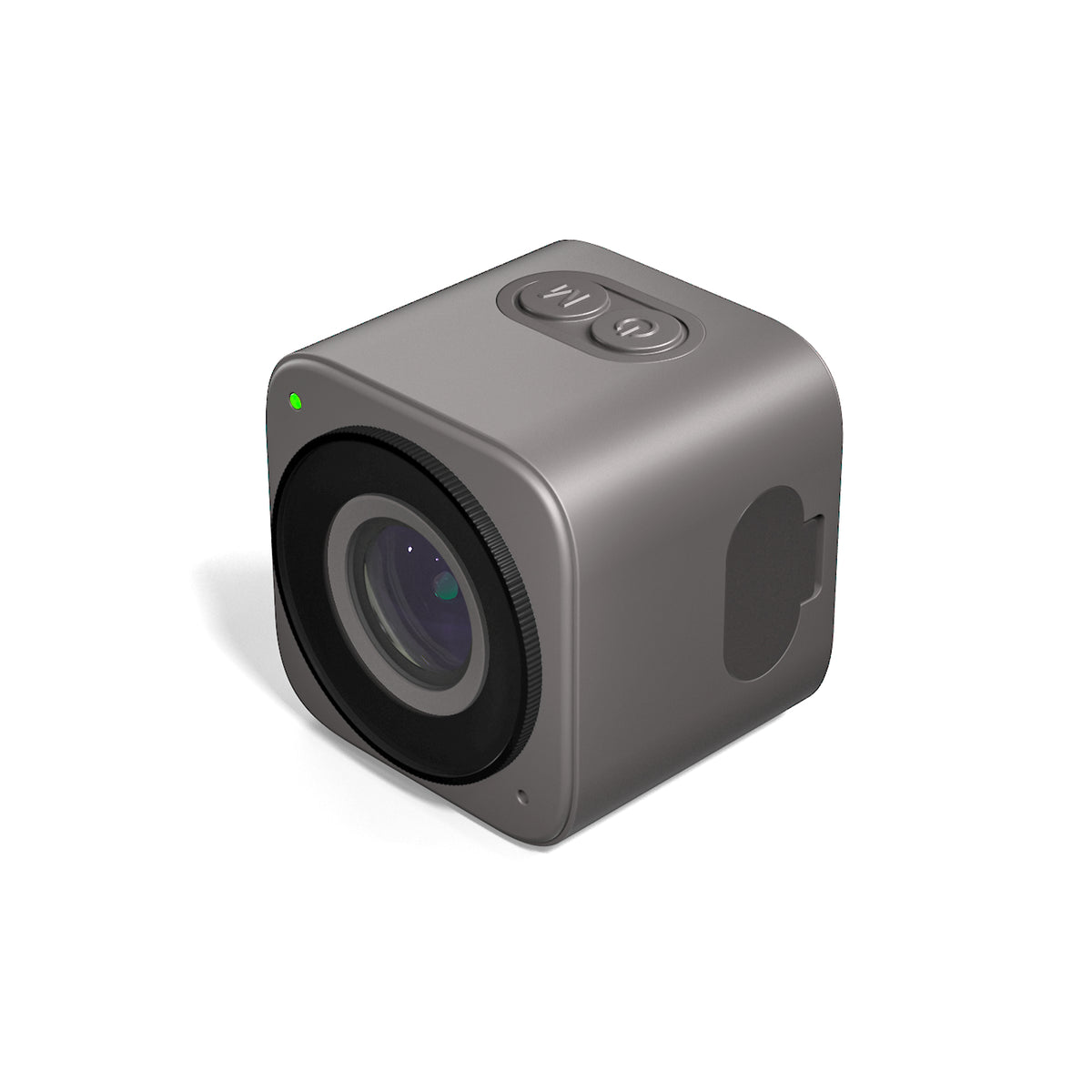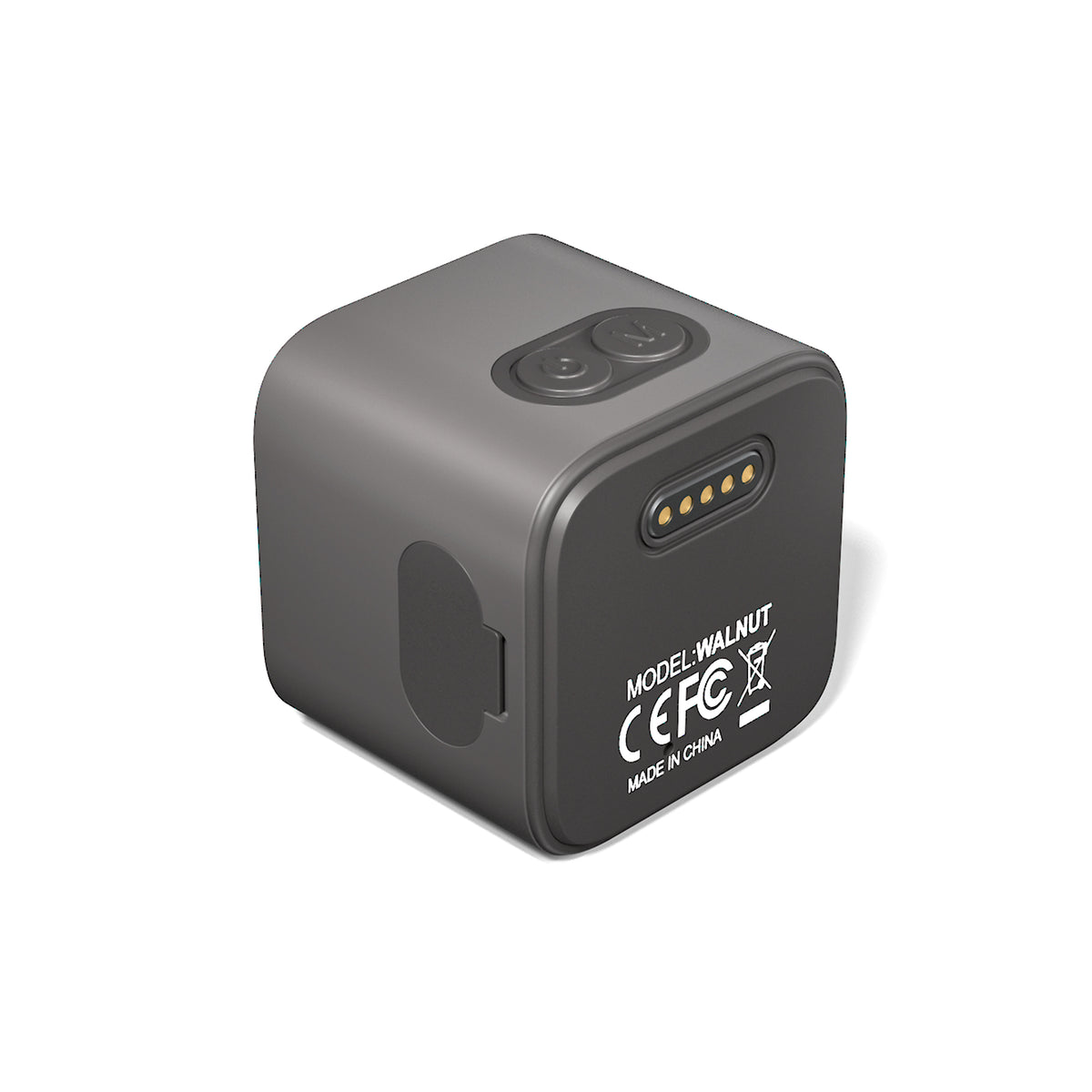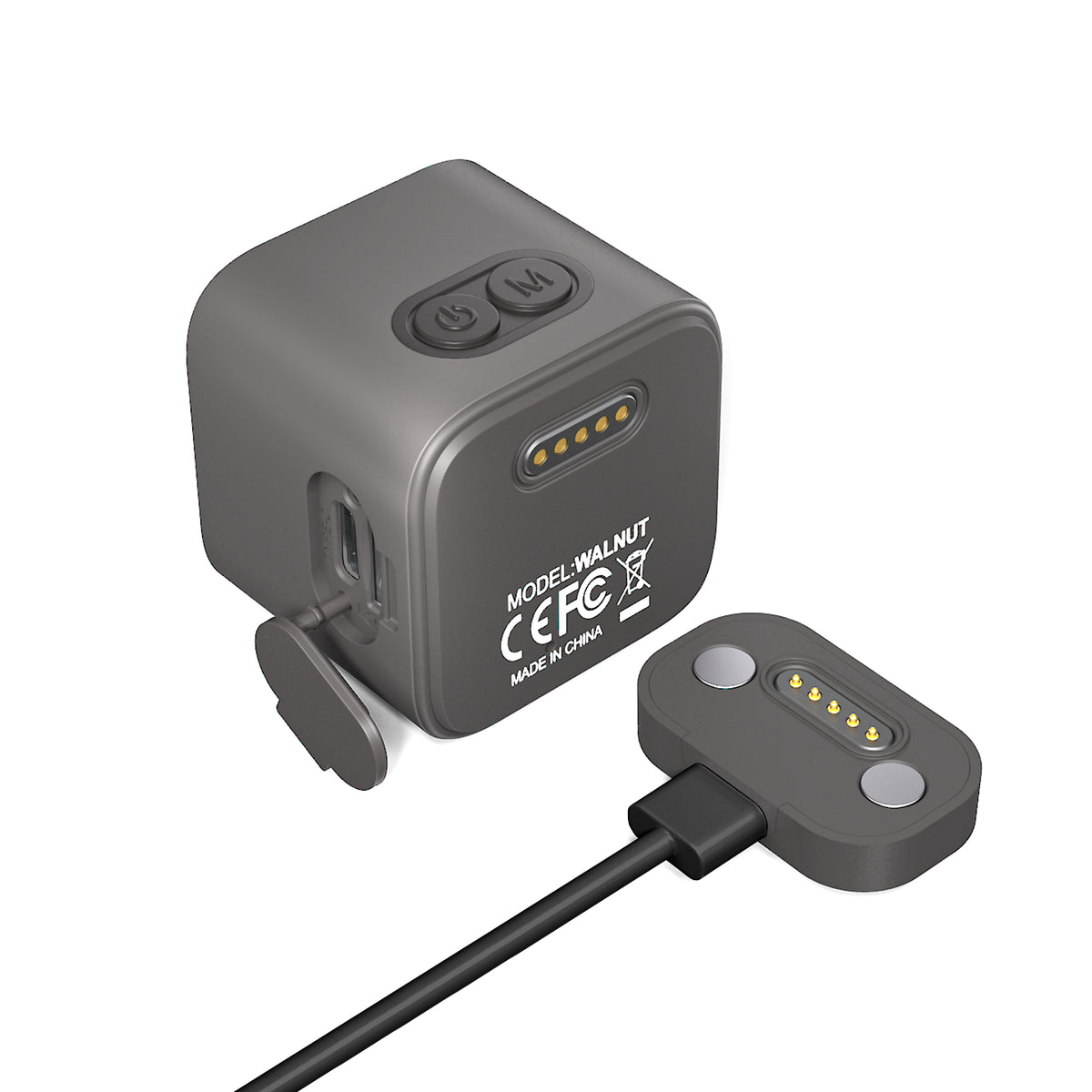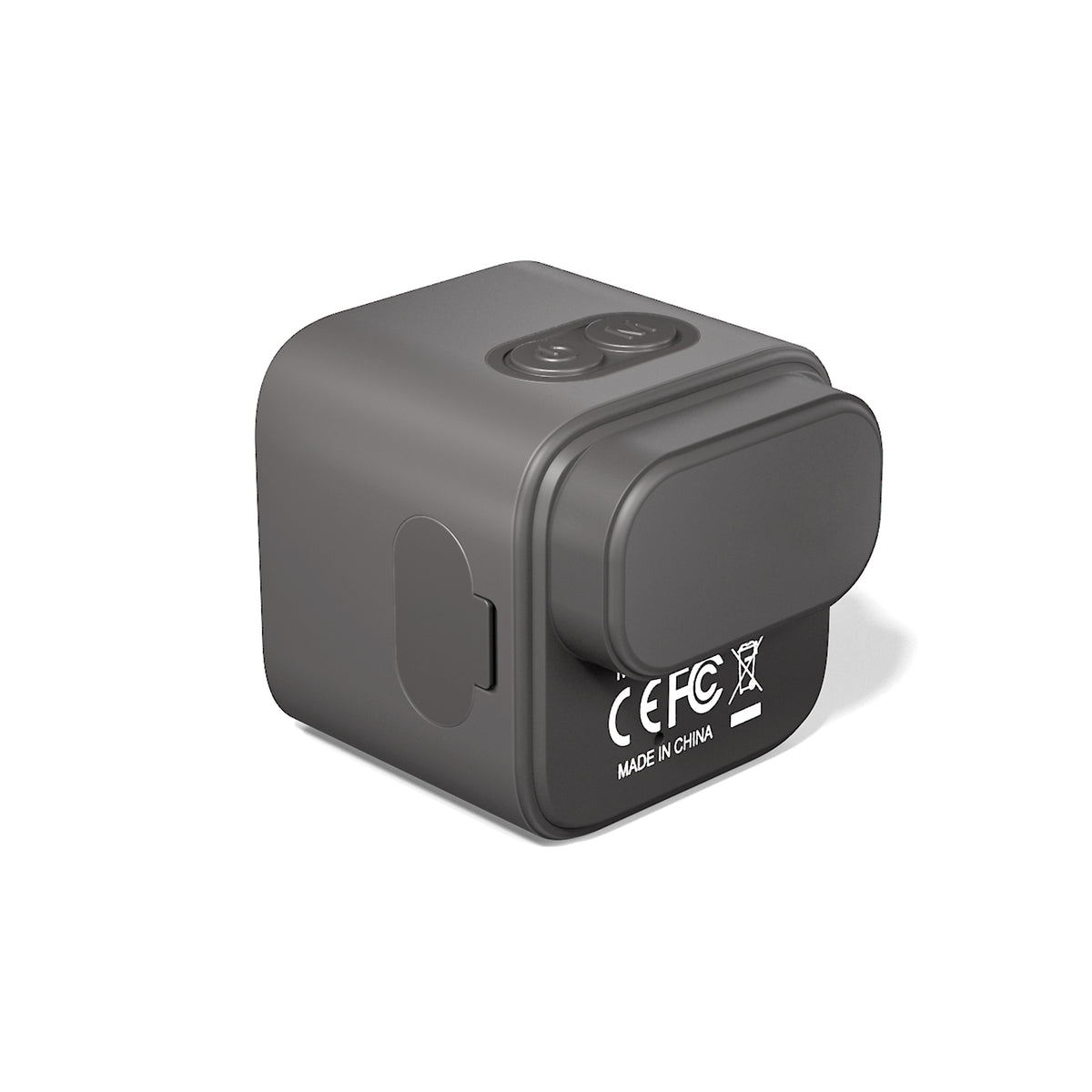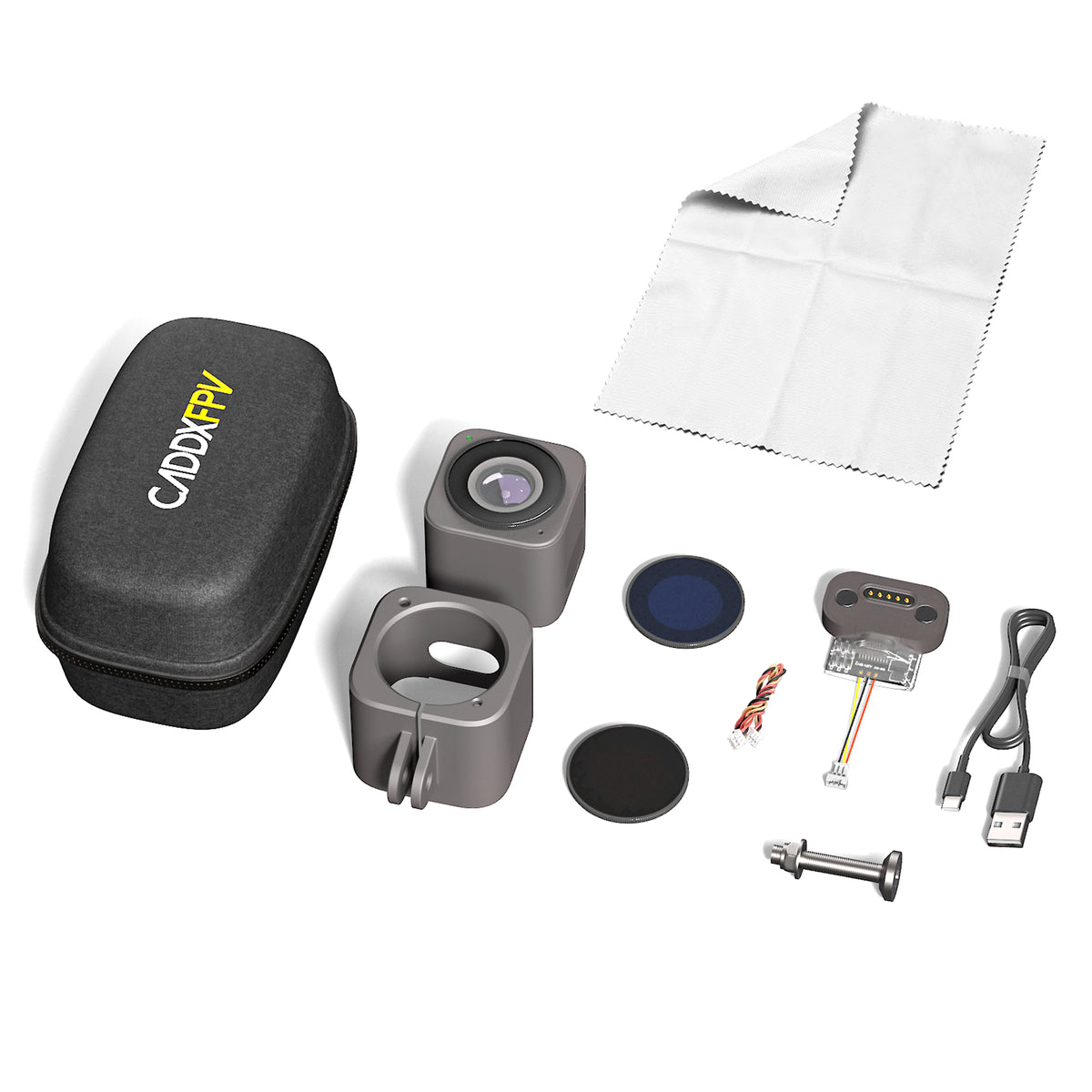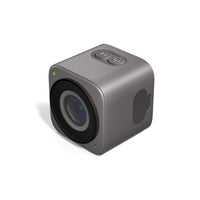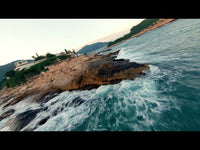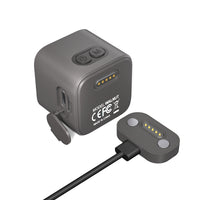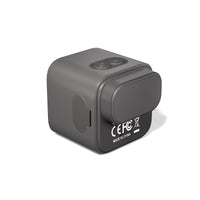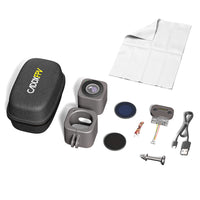 CADDXFPV Walnut Action Camera
Regular Price

$139.00

Sale Price

$139.00

Regular Price

Unit Price

per
Variant:

Caddx Walnut+ND8+ND16

SKU:

C0CA-000HT
Product features:
4K/60fps,62.8g,30mins,Gyroflow,Magnetic Charging,ND Filter,Remote Control,38*38*36mm,IP64 
High image quality
Supporting 4K/60fps, 2.7K/60fps@30fps resolution, bitrate up to 100mbps, bring your footage to a higher level.

62.8g Light-weight
The walnut weighs only 62.8g,which is lighter than
most 4K/60fps action cameras on the market.
Built-in 600mah Battery Magnetic Charging
Built-in 600mAh battery,recording time up to 30mins
in 4K resolution.In additional,it comes with a magnetic
charger which special for FPV,so there is no need to worry
about power during shooting,the magnetic charging
can also be used to transfer the files.
 Gyroflow Supported+Built-in ElS
Walnut with built-in EIS,and supports
Gyroflow,bring you a smooth and
stabilized video quality
replaceable ND and ND filters
threaded replaceable ND8 and ND16 filters,easy to install,it can effectively protect the lens
and bring a cinematic picture
Super HDR
Walnut uses 1/2.3inch HDR sensor which can provide a great dynamic range, keep more details in both highlights and shadows 
150°Wide FOV, Distortion-free
Walnut uses 8g ultra-low distortion lens to reduce stretching, provide a 150°wide FOV, bring you a more natural and real footage.
38mm*38mm*36mm Dimension
Walnut with 38mm*38mm*36mm dimension,comes with a
sturdy mounting bracket,and compatible with the existing
mounting base in the market.
The KEY signal line can remotely control the camera through the flight control,
please read the read the relevant precautions
Product Size
Specification
 
Model
CADDX Walnut
Image Sensor
1/2.3"Inch HDR Sensor
Main Resolution

4K/60fps,4K/30fps(4/3),2.7K/60fps(4/3),2.7K/30fps(4/3),
1440P/60fps,1080p/120fps.

Dimension
38mm*38mm*36mm
Weight
62.8g
FOV
150°
WiFi

Support

Video File Format
MP4
Audio
Support
Camera Bitrate
Max 100M Bitrate
EIS
Built-in/Gyroflow
Video Encode
H264
Language
Auto
Image Rotate
Support
Recording Time
Max 30min
Battery Capacity
600mAh
Waterproof
IP64
Power Input
Type-c ,USB magnetic connector
SD Card
Max 256G
Packing List
Walnut action camera
x1
USB magnetic connector
x1
Mounting case
x1
2~6S buck module
x1
Sh1.25 3pin silicone line
x1
M5 screws
x1
Type-C cable
x1
Mirror cloth
x1
Portable storage bag
x1
Shipping
At CADDXFPV, Our mission is to provide quality FPV accessories to pilots around the world at truly affordable prices. Let you feel the fun of FPV.
Your equipment may be coming from Shenzhen, China, depending on the equipment purchased. Your specific delivery date will depend on the dispatch country and delivery address.
If you can't place an order, it doesn't mean we can't ship to your address, it may be caused by platform issues, please contact us
Most orders are eligible for free shipping for orders over $299. If the product is relatively large, such as goggles, we will not offer free shipping . Thank you for your understanding.
Regarding order processing and shipping times:
1、Most items are usually shipped within 2-3 working days. 
2、The logistics tracking number will be uploaded within 2~3 working days after shipment and notify you by email message.
If you do not receive the logistics tracking number within 5 working days after purchase, please contact: service@caddxfpv.com
3、Detailed country delivery times in most cases:
| | | |
| --- | --- | --- |
| North America | Standard shipping |  DHL/FedEx/TNT/UPS |
| United States | 10~20 days | 5~7 days |
| Canada | 8~15 days | 5~7 days |
| US hawaii | 20~30 days | 10~15 days |
| South America | Standard shipping | DHL/FedEx/TNT/UPS |
| Brazil | 11~25 days | 7~12 days |
| Chile | 13~20 days | / |
| Argentina | / | 10~15 days |
| | Standard shipping | DHL/FedEx/TNT/UPS |
| European Union | 8~15 days | 5~7 days |
| United Kingdom | 7~13 days | 6~10 days |
| Other Countries | Standard shipping | DHL/FedEx/TNT/UPS |
| Iceland | 15~20 days | 10~15 days |
Notes:
 Usually according to the address, the delivery time is a little different, the above is the average delivery time we send to the local country.
If the address where the order is placed is considered by the logistics provider to be a remote area, you need to pay the shipping fee again, and if the address that cannot be delivered, a refund will be made.
 If your address is a remote place/small island/archipelago, the delivery time needs to be extended by 5~10 days. You can also choose to contact: service@caddxfpv.com to find out whether the delivery can be successful.
If after 15 days, you have not received your package, please contact me, I will help you solve any problems.
If you are a country with strict customs, please choose standard shipping.
In the case of purchasing the same product, we will give priority to processing and delivery to customers who choose DHL/FedEx/TNT/UPS(Expedited Shipping).
On the first and last day of each month, our warehouse will check the inventory and will not process orders and deliveries.
We usually process orders and shipments from Monday to Friday. If you send us any messages on weekends, you may not get a timely response. Thank you for your understanding.
Countries to watch out for:
Israel: Unless you choose to buy accessories, you need to choose DHL/FedEx/TNT/UPS(Expedited Shipping) for delivery.
Indonesia、Chile、Brazil、Turkey and Argentina need to provide a tax ID number, please remember to fill in the relevant tax ID number in the second column of the address
South Africa requires a personal identification number.
India: We are able to ship normally to this country

South Korea: Customs clearance code, Korean name and phone number are required, and these information need to be consistent with the registration information
You can apply for it from the below link if you do not have one.
https://unipass.customs.go.kr/csp/index.do
4、We do recommend allowing up to 3 weeks for your order in peak times, such as a special offer、promotion or new product . Delivery times are beyond our control but rest assured, we only work with reliable manufacturers and suppliers to provide you with the best possible service.
How do I track my order?
Your delivery confirmation email will contain your tracking number and order details. 
You can find Track Your Order on this website to check the delivery status of your order or you can also put your order tracking number in the following URL
Taxes and other charges
Depending on the country of delivery, you may be required to pay extra tax or charges such as VAT and/or import duties.We can normally deliver products to most countries, if you are not sure, please contact us.
If you choose the standard shipping option, the package is tax-included (suitable for most areas, except for remote areas and special cases)
If you choose DHL/FedEx/TNT/UPS shipping, you need to pay extra tax, but the delivery is faster.
If it shows that it cannot be delivered to the delivery address you filled in, please contact me, and I will re-check and set the corresponding regional delivery content.
If you have any questions or concerns about your order,
Please contact :service@caddxfpv.com

If you have any questions or concerns about the product or after-sales service,
Please contact :support@caddxfpv.com

Our team will assist you with any assistance during the working day.
no warranty service
both of my walnut cameras stopped working under warranty and caddx refused to do anything, buyer beware!
In my opinion this is a good action cam with good price and the gyrodata is correct but It automatically stops recording when there is no impacts and the batteries indicate through wifi absolutely wrong
Good to go out of the box
I like the quality of footage this camera takes, and the light weight, it just doesn't last more than 20 to 25 mins using 4k, nevertheless, it does a nice job!
I like it, and would recommend it to those who dont like to fly with a lot of weight 🚀👌🏼
Amazing camera
Im really impressed at the quality and simplisity of the camera
enable exposure feature and only slow speed for taking picture
Unfortunately, you cannot enable the exposure feature.
Have you ever tried the settings for taking pictures with the shutter feature? It's very strange because the numbers shown are only in seconds (1-2-4-8 seconds)...isn't that wrong? Or is it my walnut that has an error? :D
Camera is just garbeg
Just bought the camera and it came with dozens of problems. The magnetic charger does not work, the camera does not record videos over 1 minutes (i changed everything on the cellphone app not nothing works) and the app is garbage ang lag. This is the first and only thing I'm buying form caddx
Where is the REC button?
Camera is good value for the price, but i'm missing a record button to start recording without using the mobile app.
Camera never works all the time
My first caddx camera works fine for one video then it crapped out on me I returned it and got a second one now this one I can't see on my phone it says it connects successfully, but there is no video on my phone. What a piece of crap these or unless you can help me get it going I will never recommend this to anybody.help me seesomthing Soon or I will throw this in the garbage junk should've got a GoPro