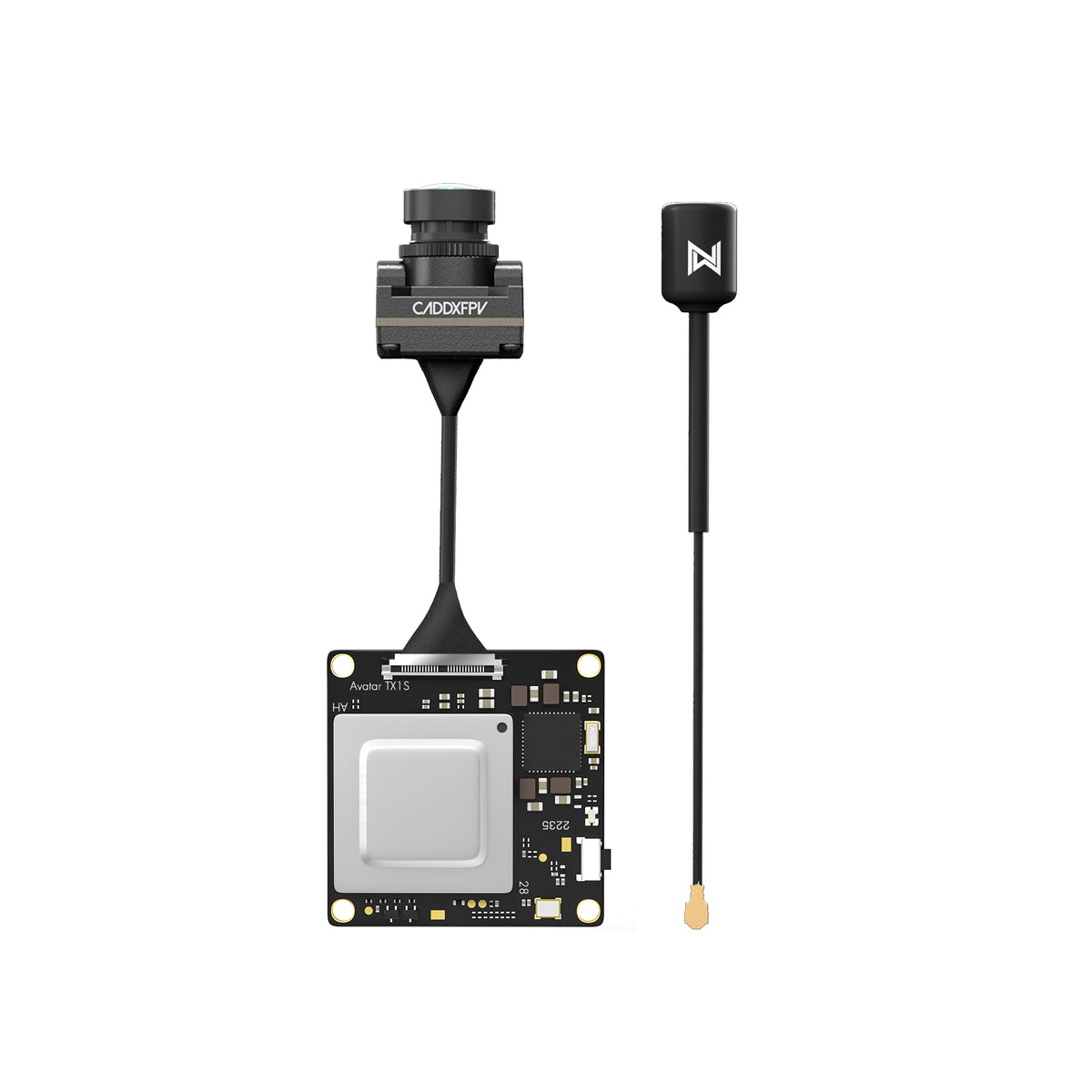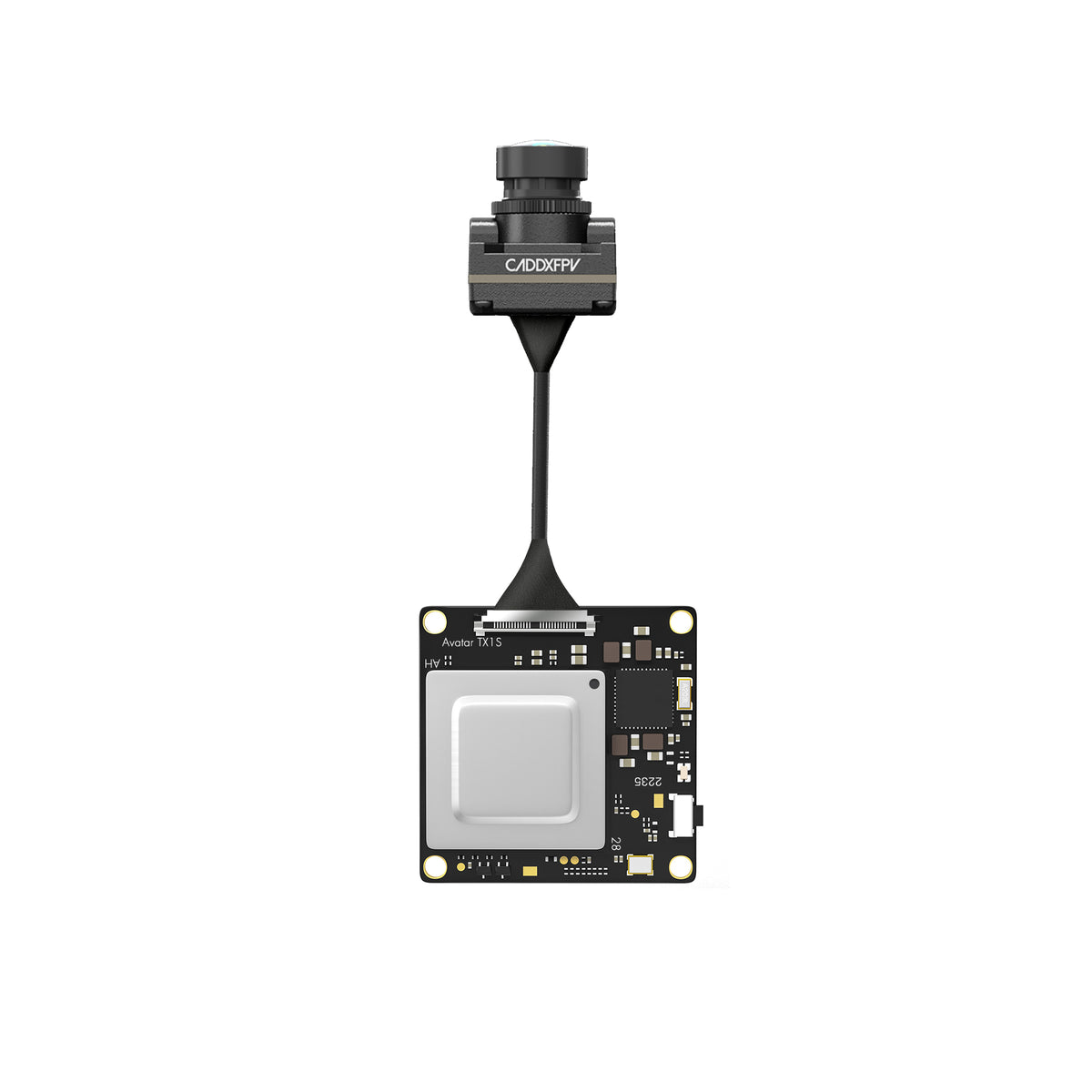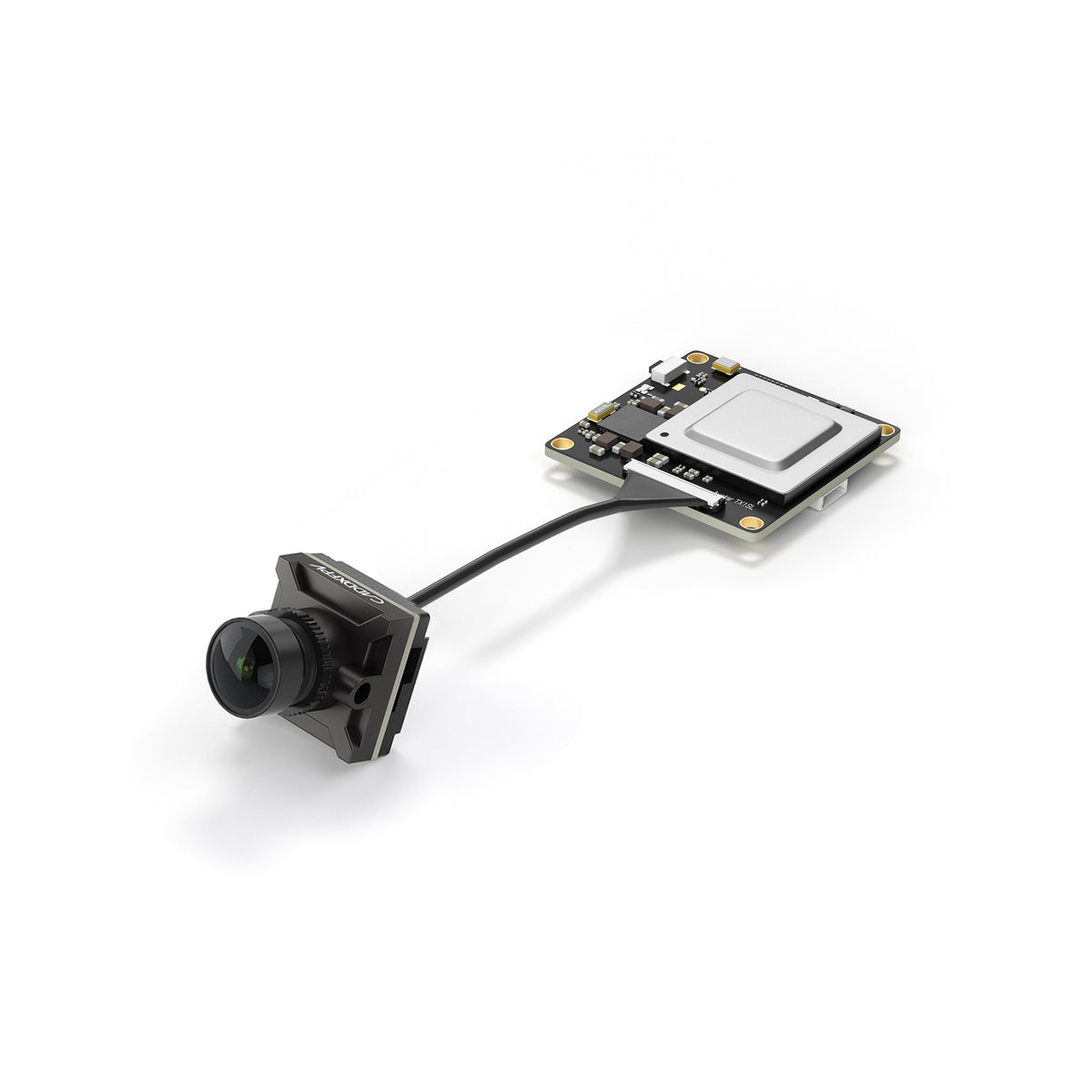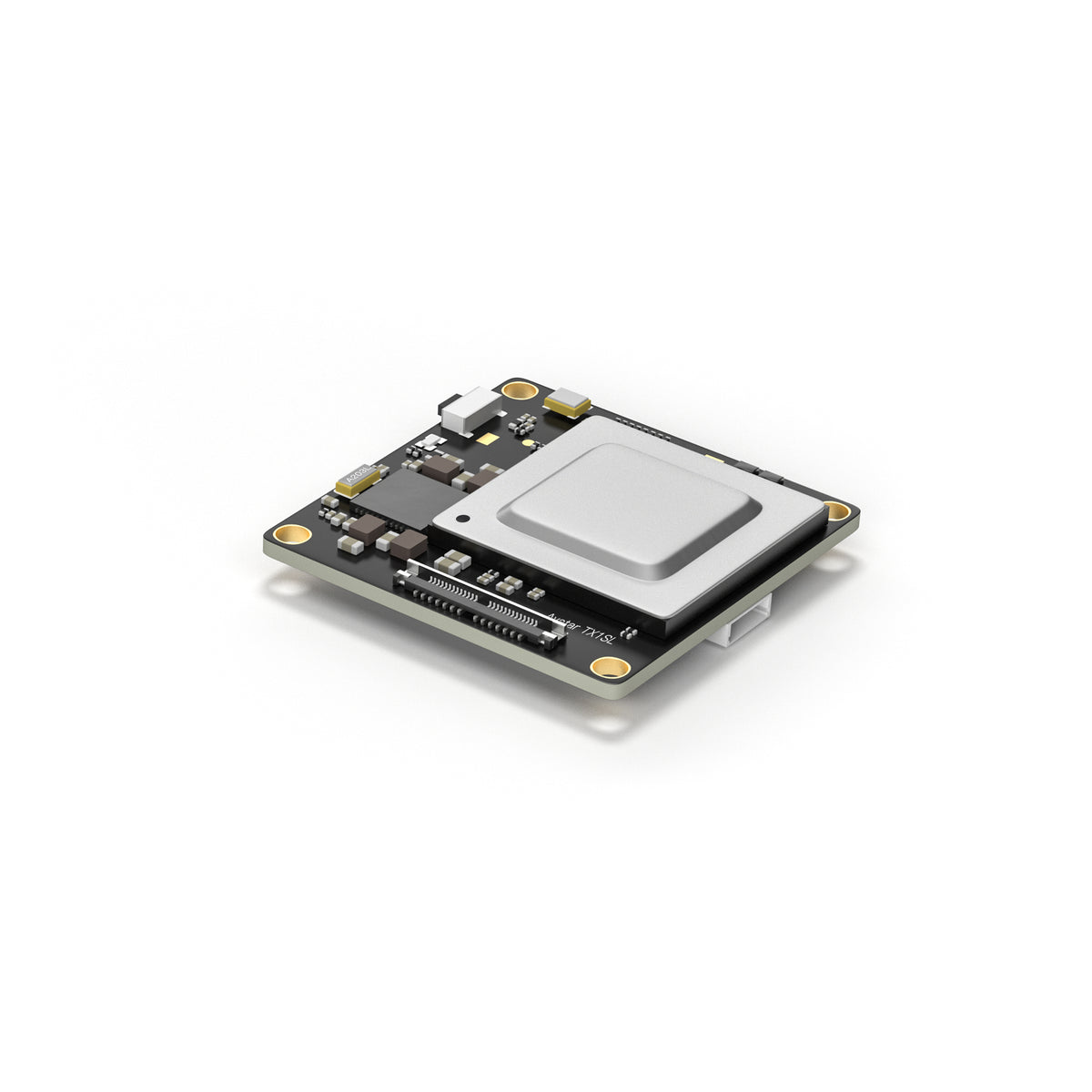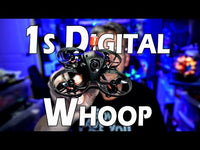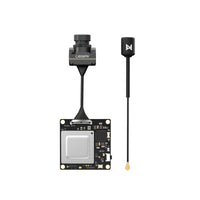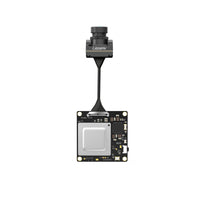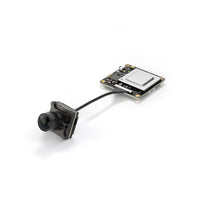 Walksnail Avatar HD Mini 1s Kit
Regular Price

$109.00

Sale Price

$109.00

Regular Price

$109.00

Unit Price

per
 AVATAR MINI 1S KIT
Features
1080P/60fps, 22ms low latency, 3.1V-13V, Power 500mW,
Built-in 32G storage, 6.8g light weight
1080P/60FPS,720P/120FPS
The Avatar HD system uses H.265 code,an industry-leading technology,
to provide 1080p FPV image quality with ultra-low latency.
6.8g light weight board
The Avatar mini 1S VTX weights only 6.8g and fits perfectly with the 75X quad.
22ms Low Latency
Supports both high frame rate and standard frame rate,
in high frame rate,it has an average latency of 22ms.
32G Built-in Storage
The Avatar mini 1s vtx comes with 8g built-in storage,it can record 1080p
with 60fps or 720pwith 100fps/60fps HD flight videos without interference.
July update: VTX (V2) changed to Mini VTX V3 (the parameters are the same)
Specification

 
Camera
Model   
Avatar nano
Image Sensor 
1/2.7"1nch
Resolution  
1080P/60fps,720P/120fps,720P/60fps
Ratio      
16/9  4/3
Lens 
2.1mm
FOV    
170°
Aperture    
F2.0
Shutter Rolling 
shutter
Min.Illumination  
0.001Lux
Weight 
3.5g
Dimensions 
14*14*17mm
Coaxial Cable 
55mm(default)/90mm
VTX
Model
Avatar mini 1s module
Communication Frequency
5.725-5.850GHz
Transmitter Power (EIRP)
FCC:<25.5dBm; CE:<14dBm;
SRRC:<20dBm; MIC:<25dBm
I/O Interface
JST1.0*6(Power in)JST0.8*4(USB)
Mounting Holes
25.5*25.5mm
Dimensions
30*30*6.5mm
Storage
8G(v2) / 32G(v3)
Recording
1080p/720p
Weight
6.8g
Operating Temperature
-20-40℃
Channels
8
Wide Power Input
3.1V-5V(V2) / 3.1V-13V(V3)
Supported FC System

Betaflight; Inav; Fettec; Kiss; ArduPliot

OSD
Canvas mode
Bitrate
25mbps 50mbps
Latency

Average latency 22ms

Antenna
IPEX
VTX Antenna
Model
Polar antenna
Polarization
LHCP
Bandwidth
5.6GHz-5.9GHz
Average Gain
2dBi
Radiation Efficiency
≥98%
VSWR
≤1.4
Connector
U.FL
Line Length
90mm
Dimension
H105mm*R11.2mm
Weight
1.5g
Packing List
Avatar Mini 1S KIT 
X1
4 Pin USB Cable
X1
6 Pin Power Cable
X1
M2x3/4mm Screws 
X2
M2x16mm Screws  
X4
M2 Screw nut 
X4
2.1x3.4x1mm Gasket  
X5
Shipping
At CADDXFPV, Our mission is to provide quality FPV accessories to pilots around the world at truly affordable prices. Let you feel the fun of FPV.
Your equipment may be coming from Shenzhen, China, depending on the equipment purchased. Your specific delivery date will depend on the dispatch country and delivery address.
If you can't place an order, it doesn't mean we can't ship to your address, it may be caused by platform issues, please contact us
Most orders are eligible for free shipping for orders over $299. If the product is relatively large, such as goggles, we will not offer free shipping . Thank you for your understanding.
Regarding order processing and shipping times:
1、Most items are usually shipped within 2-3 working days. 
2、The logistics tracking number will be uploaded within 2~3 working days after shipment and notify you by email message.
If you do not receive the logistics tracking number within 5 working days after purchase, please contact: service@caddxfpv.com
3、Detailed country delivery times in most cases:
| | | |
| --- | --- | --- |
| North America | Standard shipping |  DHL/FedEx/TNT/UPS |
| United States | 10~20 days | 5~7 days |
| Canada | 8~15 days | 5~7 days |
| US hawaii | 20~30 days | 10~15 days |
| South America | Standard shipping | DHL/FedEx/TNT/UPS |
| Brazil | 11~25 days | 7~12 days |
| Chile | 13~20 days | / |
| Argentina | / | 10~15 days |
| | Standard shipping | DHL/FedEx/TNT/UPS |
| European Union | 8~15 days | 5~7 days |
| United Kingdom | 7~13 days | 6~10 days |
| Other Countries | Standard shipping | DHL/FedEx/TNT/UPS |
| Iceland | 15~20 days | 10~15 days |
Notes:
 Usually according to the address, the delivery time is a little different, the above is the average delivery time we send to the local country.
If the address where the order is placed is considered by the logistics provider to be a remote area, you need to pay the shipping fee again, and if the address that cannot be delivered, a refund will be made.
 If your address is a remote place/small island/archipelago, the delivery time needs to be extended by 5~10 days. You can also choose to contact: service@caddxfpv.com to find out whether the delivery can be successful.
If after 15 days, you have not received your package, please contact me, I will help you solve any problems.
If you are a country with strict customs, please choose standard shipping.
In the case of purchasing the same product, we will give priority to processing and delivery to customers who choose DHL/FedEx/TNT/UPS(Expedited Shipping).
On the first and last day of each month, our warehouse will check the inventory and will not process orders and deliveries.
We usually process orders and shipments from Monday to Friday. If you send us any messages on weekends, you may not get a timely response. Thank you for your understanding.
Countries to watch out for:
Israel: Unless you choose to buy accessories, you need to choose DHL/FedEx/TNT/UPS(Expedited Shipping) for delivery.
Indonesia、Chile、Brazil、Turkey and Argentina need to provide a tax ID number, please remember to fill in the relevant tax ID number in the second column of the address
South Africa requires a personal identification number.
India: We are able to ship normally to this country

South Korea: Customs clearance code, Korean name and phone number are required, and these information need to be consistent with the registration information
You can apply for it from the below link if you do not have one.
https://unipass.customs.go.kr/csp/index.do
4、We do recommend allowing up to 3 weeks for your order in peak times, such as a special offer、promotion or new product . Delivery times are beyond our control but rest assured, we only work with reliable manufacturers and suppliers to provide you with the best possible service.
How do I track my order?
Your delivery confirmation email will contain your tracking number and order details. 
You can find Track Your Order on this website to check the delivery status of your order or you can also put your order tracking number in the following URL
Taxes and other charges
Depending on the country of delivery, you may be required to pay extra tax or charges such as VAT and/or import duties.We can normally deliver products to most countries, if you are not sure, please contact us.
If you choose the standard shipping option, the package is tax-included (suitable for most areas, except for remote areas and special cases)
If you choose DHL/FedEx/TNT/UPS shipping, you need to pay extra tax, but the delivery is faster.
If it shows that it cannot be delivered to the delivery address you filled in, please contact me, and I will re-check and set the corresponding regional delivery content.
If you have any questions or concerns about your order,
Please contact :service@caddxfpv.com

If you have any questions or concerns about the product or after-sales service,
Please contact :support@caddxfpv.com

Our team will assist you with any assistance during the working day.
Avatar HD Mini is the best.
Absolute perfect VTX and tiny small size and weight. Thanks for your Great work.
I enjoy every flight
I've never felt so comfortable flying my plane and tiny drone, image quality is very good and now I can enjoy every flight
Good product for short range.
image is very good.
quality to price ratio is comparable to its main competitor, knowing that the price is much lower . . .
This is the one solution for light build tiny quads.
Up to know, the durability is good for me, but I have doubts long terms about the plug to connect the usb cable . . .
it seems caddx is changing from 8GB to 32GB memory, but is not advertising to avoid their retailors to be facing unsalable stocks. Understandable, but as a customer, you order . . . and you get . . . what you get ! ( randomly 8 or 32 GB!)
Amazing Product Line
Fantastic engineering. So much better than analog. Only wish the USB cables/connectors were consistent across the various VTXs.
Still waiting on it to get here
Still waiting on it to get here
Full hd in a light weight
Works perfectly in my cinewhoop drone
Walksnail Avatar mini 1s kit
Light and performant
My third vtx to complete the fleet, easy to integrate in a whoop and perfect to fly when the weather is not nice at home or in travel 😊