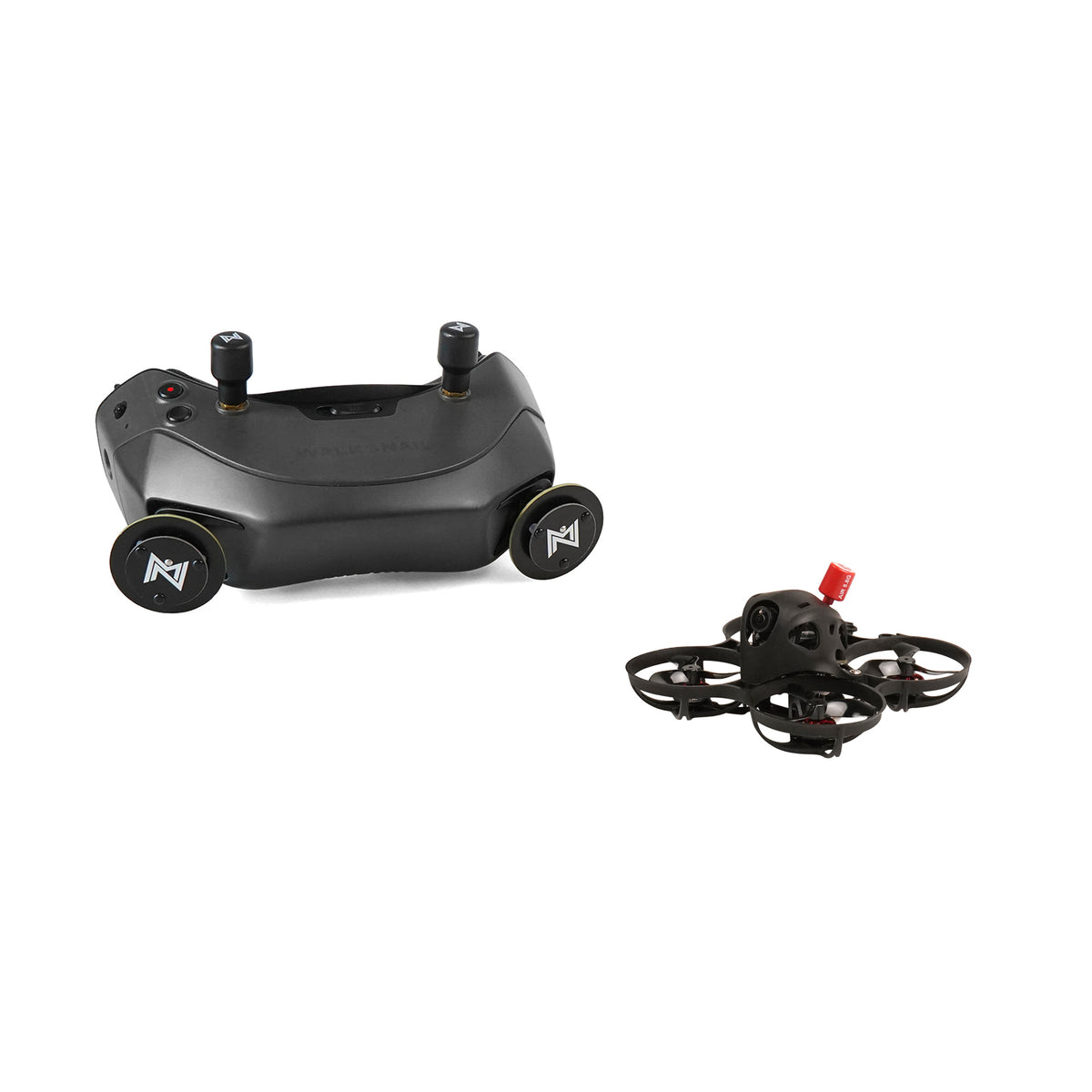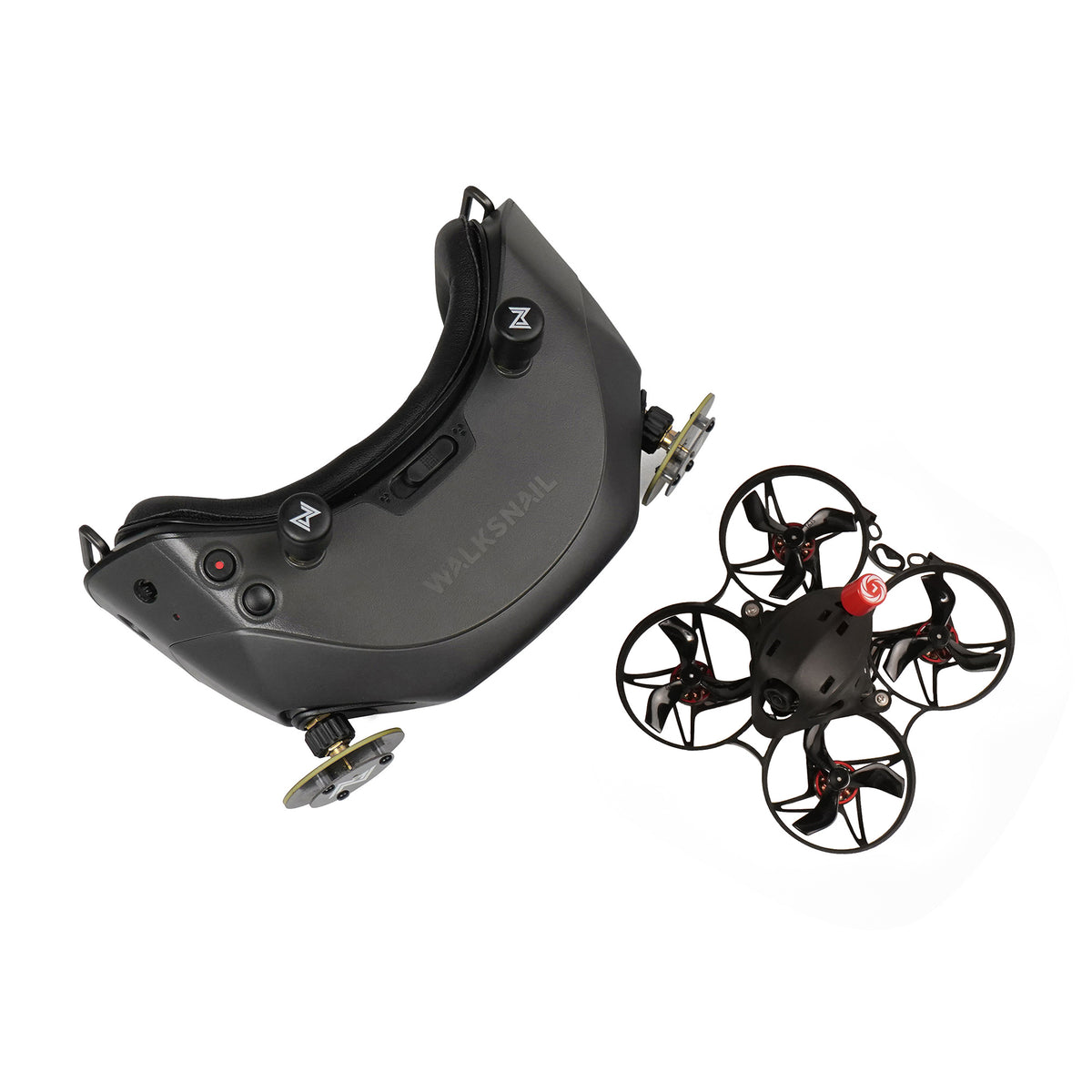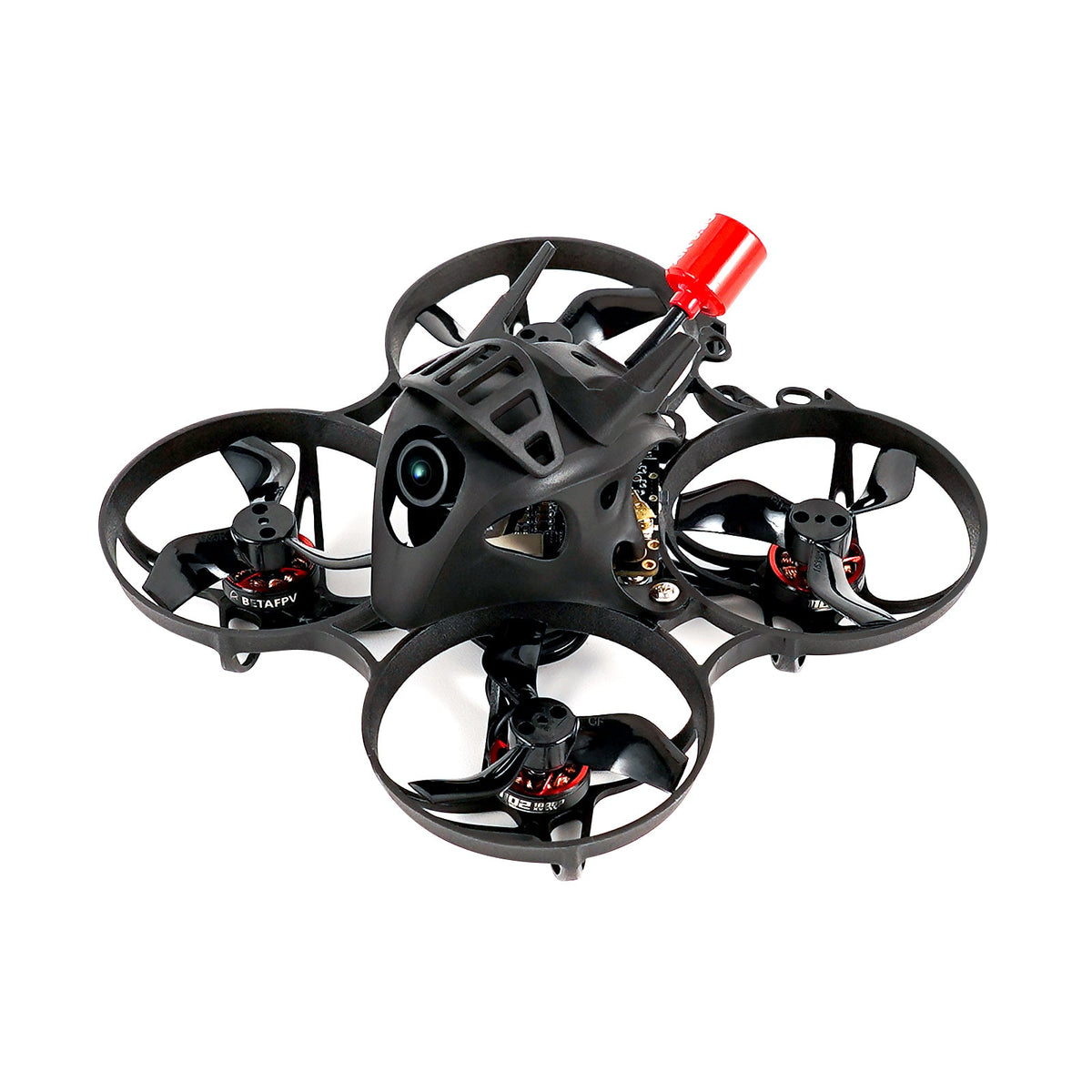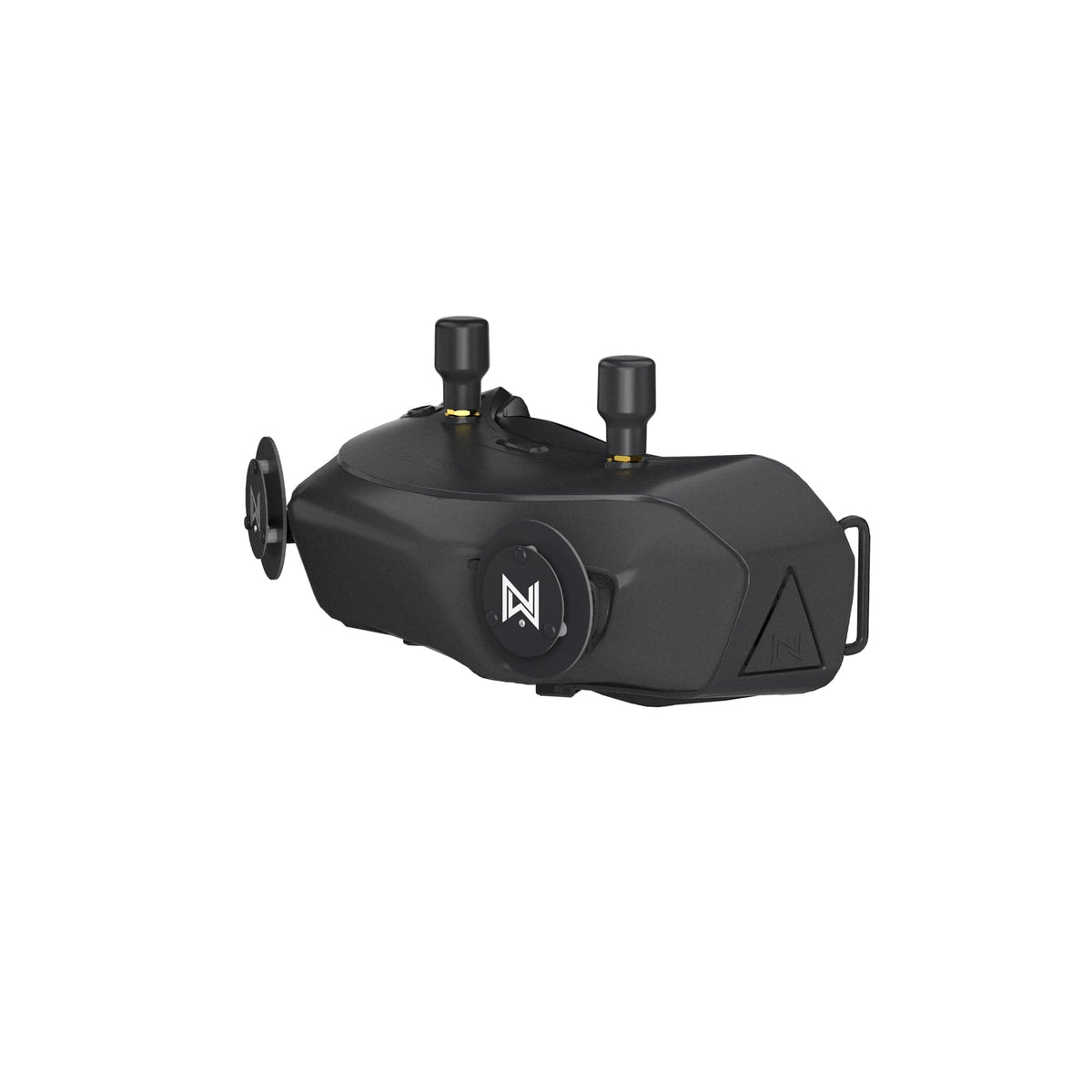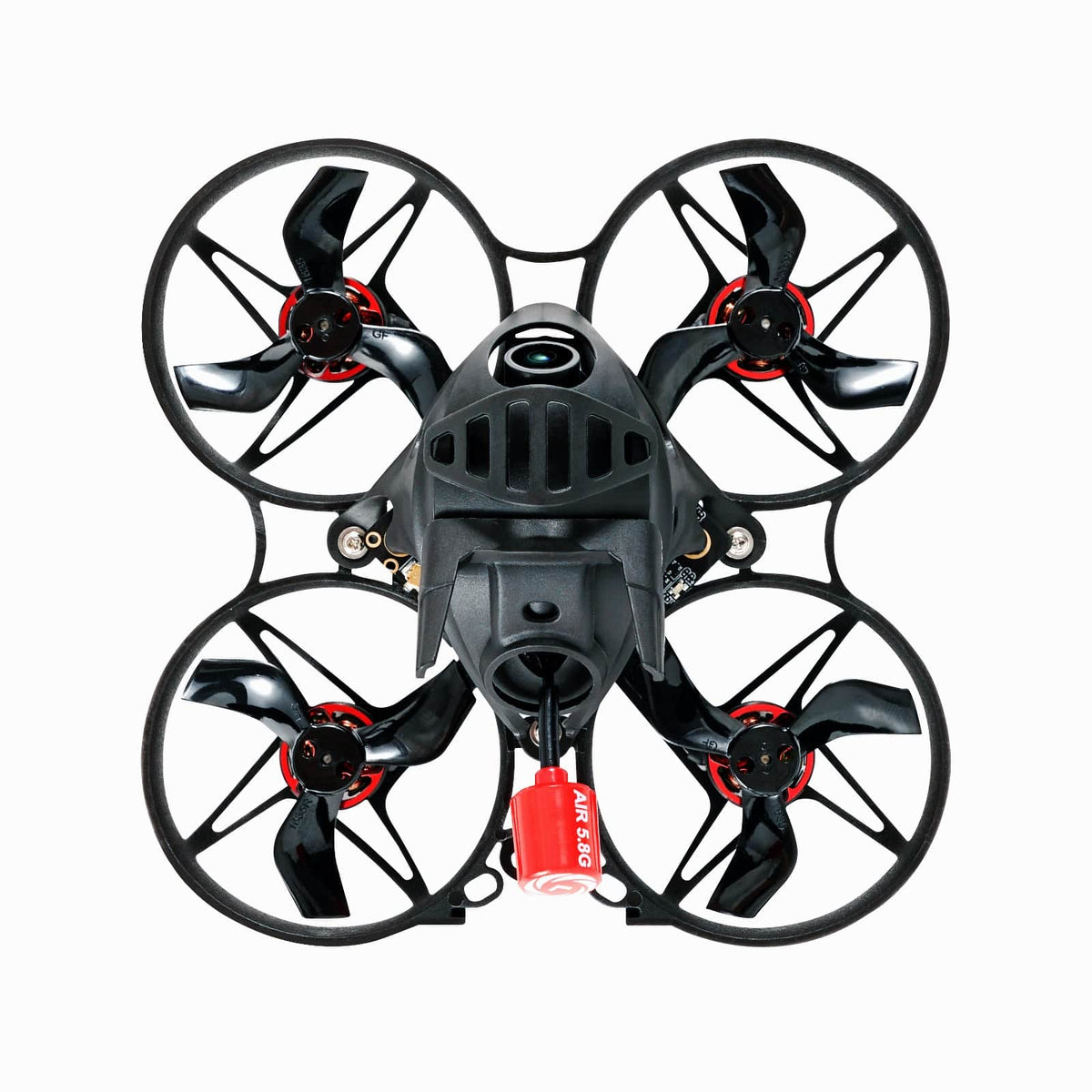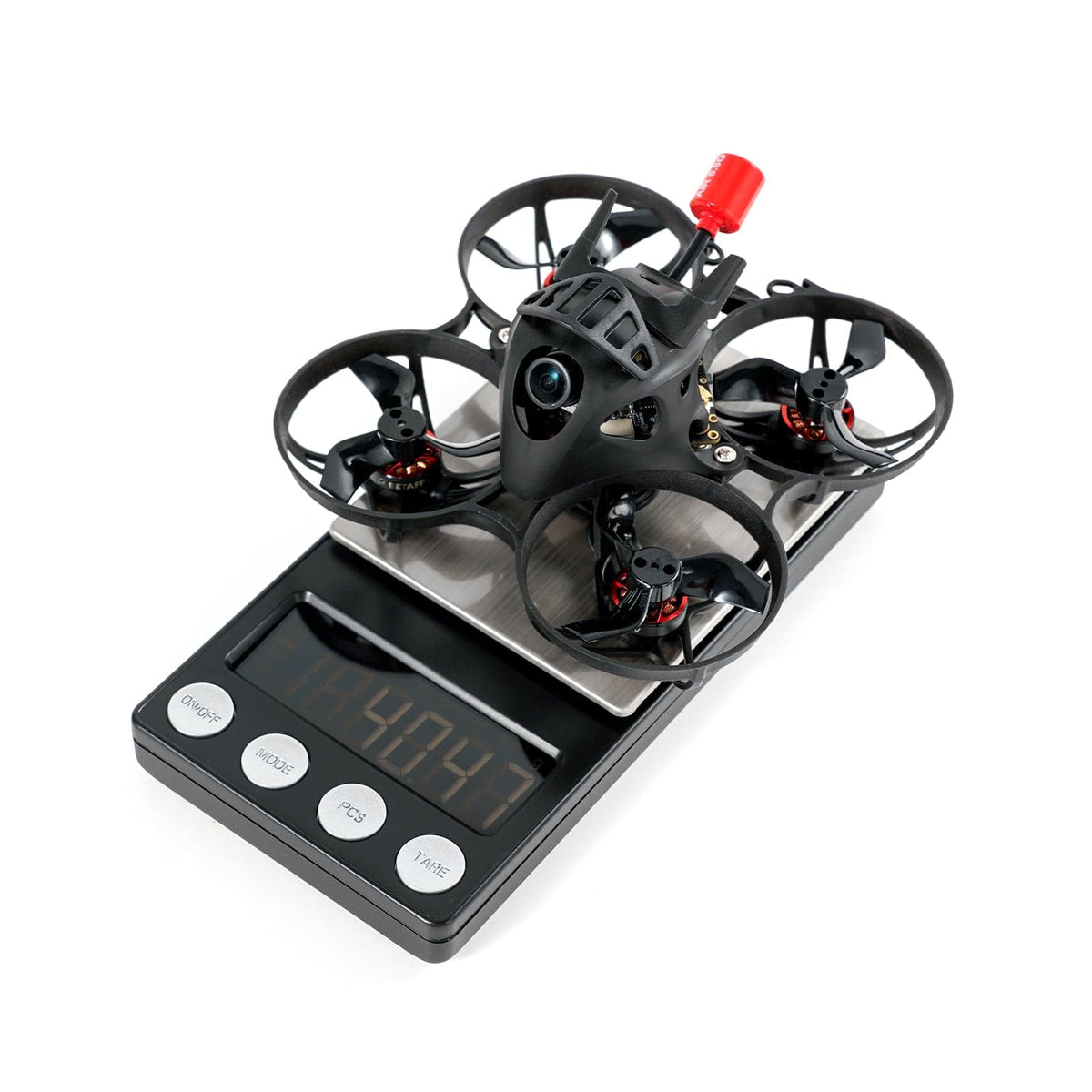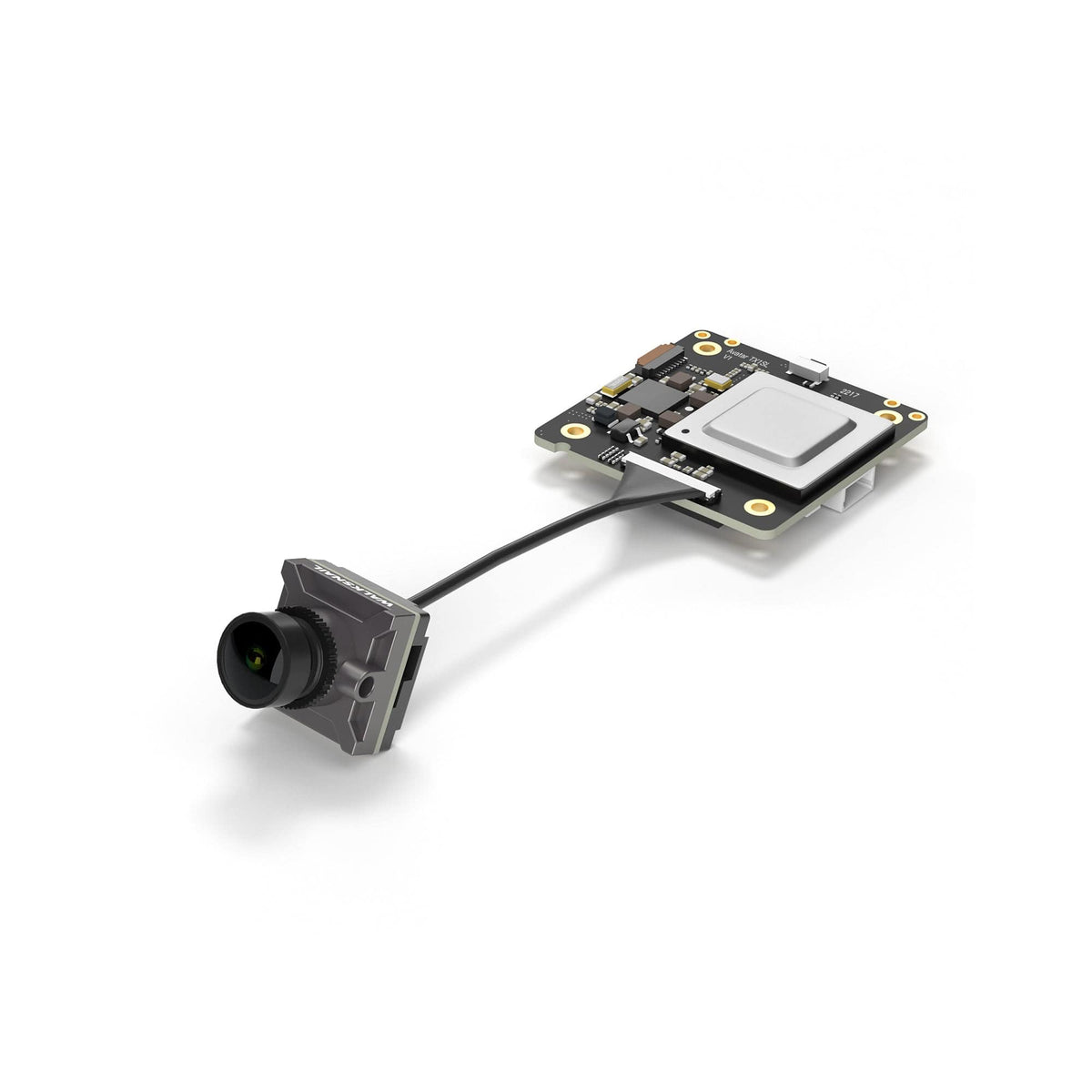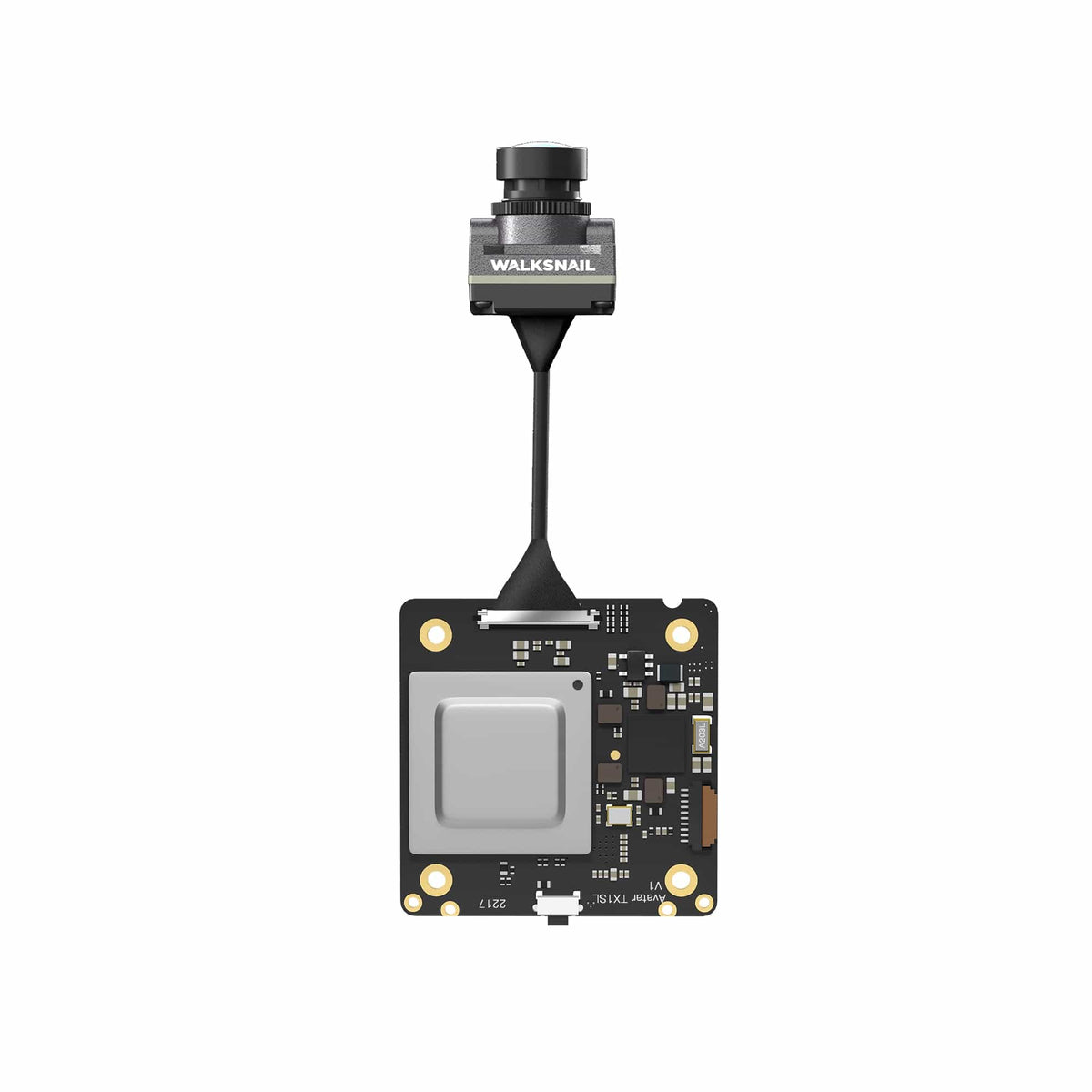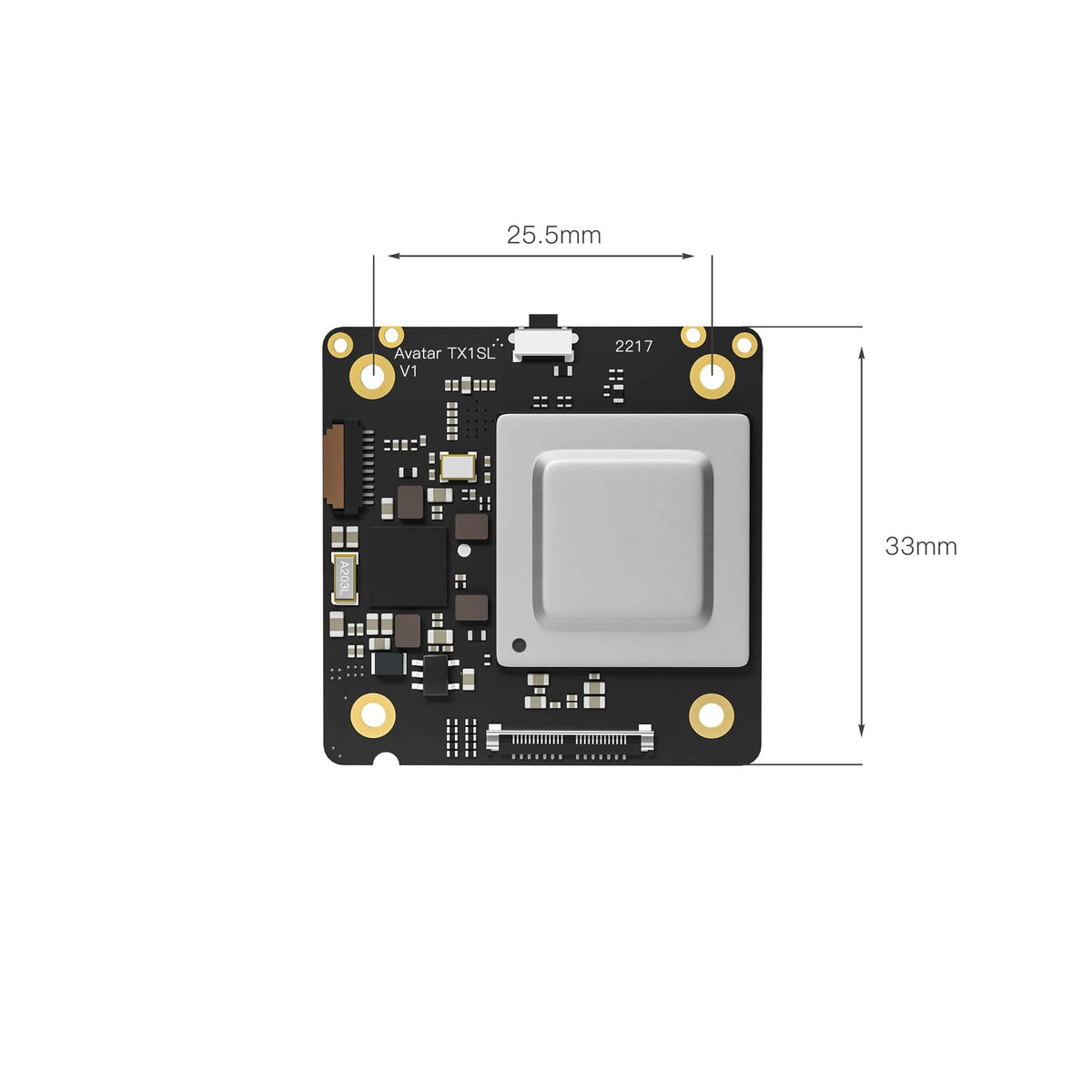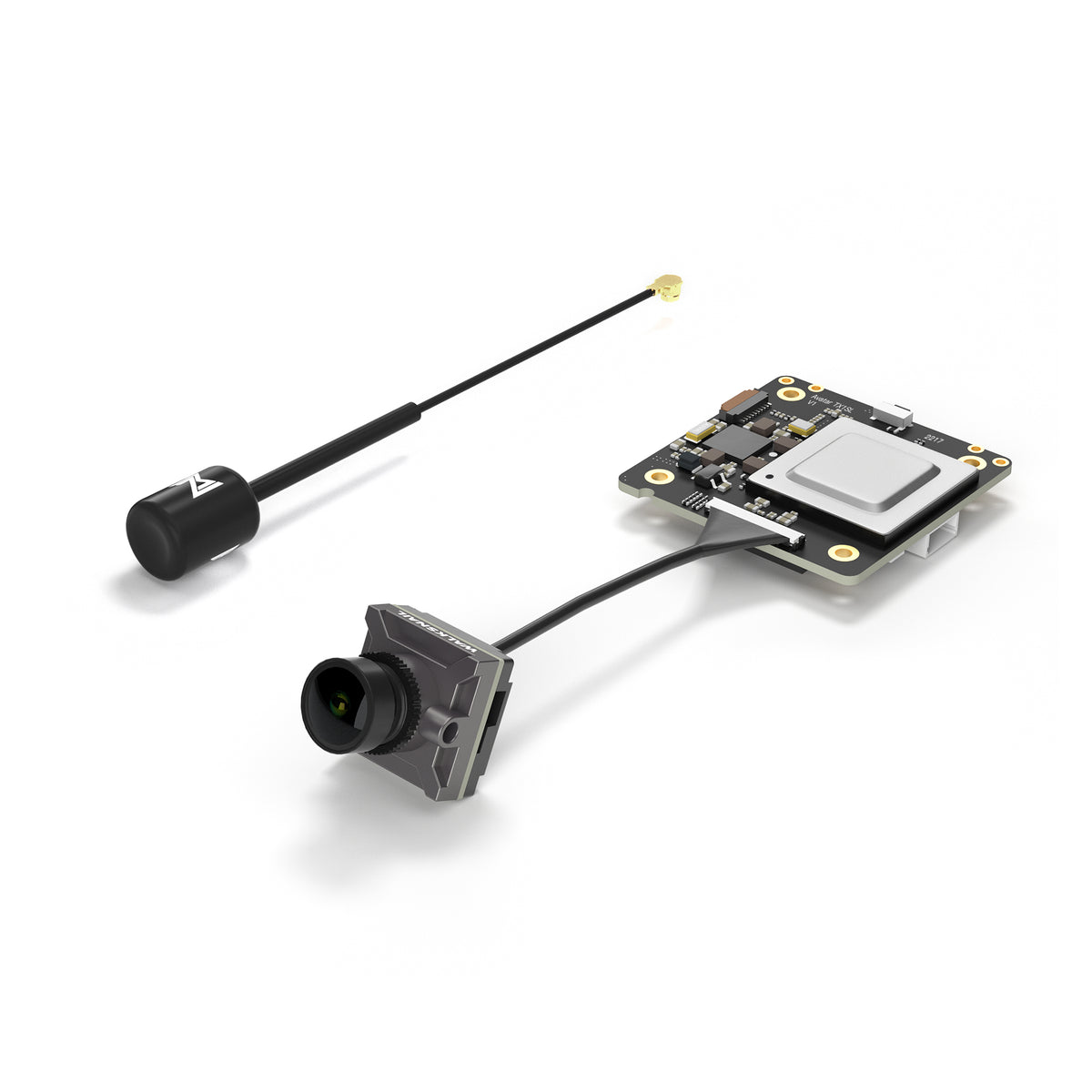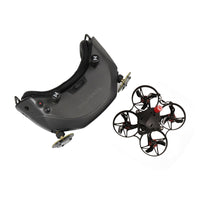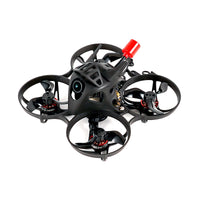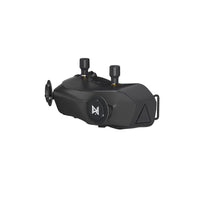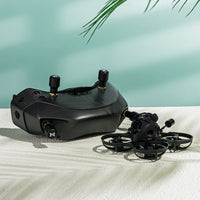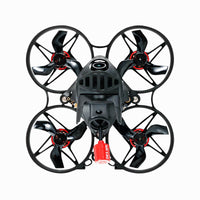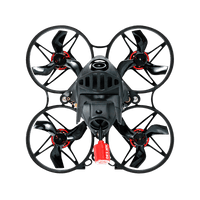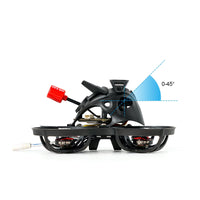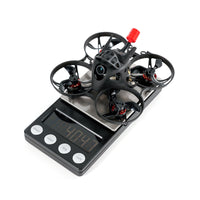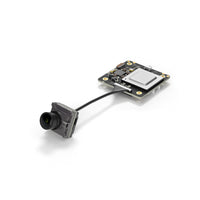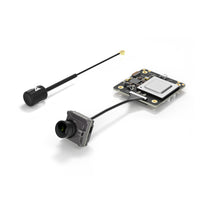 Walksnail Avatar System X BetaFPV Meteor75
Regular Price

$749.00

Sale Price

$749.00

Regular Price

Unit Price

per
Stepping into HD world with 1S whoop quadcopter! The classical Meteor75 Brushless Whoop Quadcopter comes with Walksnail Avatar Mini HD VTX ,bringing conspicuous images and exceptional visuals to your eyes and capturing details that make the footage look as exciting as the flight. Together with 1102 18000KV motors that feature strong propulsion, it gives pilots powerful and impressive results. Enjoy an immersive flight experience, and get the perfect shots with the new HD VTX system indoors and outdoors.

Bullet Points
Powerful propulsion capabilities combined with Walksnail HD VTX give pilots an immersive flight experience and impactful visuals.
Ultralight weight for 40.5g (Walksnail). With BT2.0 connector, it effectively decreases internal connector resistance for good conductive performance.

Equipped with 40mm 3-blade props and upgraded 1102 18000KV motors. The upgraded motors not only take abilities

 

as good as before 

to provide strong propulsion in 1S whoop drone but also come with a new look. And simultaneously its black and red motor bell fully matches the Meteror75 frame.

Reserve two UART ports on F4 1S 5A FC(SPI Frsky) V3.0 board. The Frsky version also can be used as the PNP version. Therefore, pilots can connect the external receiver to it.
F4 1S 5A FC (Serial ELRS 2.4G) V2.0 is flexible in upgrading and has great potential. It supports being upgraded to ELRS V3.0 separately without flashing Betaflight flight controller firmware.
Specification
Item: Meteor75 Brushless Whoop Quadcopter (1S HD Digital VTX)
Flight Time: 3 mins (Walksnail)
Camera Adjustable Angle: 0-45°
Motors: 1102 18000KV Motor
Battery: BT2.0 450mAh 1S 30C Battery
Propellers: 40mm 3-Blade Propellers (1.5mm Shaft)
Weight Without Battery: 40.5g (Walksnail)
Receiver: Serial ELRS 2.4G
FC&ESC:

 

F4 1S 5A FC (Serial ELRS 2.4G) V2.0/F4 1S 5A FC (SPI Frsky) V3.0
VTX Power Output: 350mW (Walksnail)
VTX: 1S Walksnail Avatar Mini HD VTX
Camera: Wanlksnail Avatar Nano Camera
Note: F4 1S 5A FC (Serial ELRS 2.4G) V2.0 does not support external receivers. F4 1S 5A FC (SPI Frsky) V3.0 is available to connect an external receiver and can be used as PNP. Please make sure that the battery voltage must be 3V at least when flying, otherwise, the HD digital VTX would stop working. 
HD Digital VTX System
There are two HD versions to choose from. Based on Walksnail Avatar, the Walksnail Avatar Mini HD VTX also uses H.265 high-efficiency video coding, an industry-leading technology, providing 1080P/60FPS image recording with 22ms ultra-low latency. It is specially designed for 3.1-5V power input and 10g lightweight, which is compatible with 1S whoop drone. Build-in 8 GB storage, the Avatar Mini HD VTX has the capability of recording HD video without interference from capacity and exporting video by USB cable. Besides, with Canvas Mode on Avatar Mini HD VTX, Betaflight full OSD display is supported and can be adjusted easily by remote control.
Injection Molded Canopy for HD Camera
Micro Canopy for HD Camera is specially designed to be compatible with Walksnail and has an adjustable camera lens of 0-45°. With the injection molding technique, the canopy is very durable and flexible for crash resistant. Besides, the hollow-out design not only reduces the influence of heat on electronic parts but also is available to be armed with decorative parts we prepared.
New 1102 18000KV Motors
1102 18000KV motors have a great balance between weight and power on 75mm 1S whoop drones. Only 2.9g with connectors. With the high 18000KV, it could have a great punch power even with only 1S battery. Also, it adopts a PCB connector to allow you to repair it easier once cables are disconnected.
BETAFPV
 

Meteor75 HD (ELRS)

FC Inside

F4 1S 5A FC (Serial ELRS 2.4G) V2.0

Gyro

BMI270

FC Firmware

BETAFPVF411

UART Port

One UART Port

External RX

Not Supported
Goggles
 
Model
Avatar goggles
Communication Frequency
5.725-5.850GHz
Transmitter Power (EIRP)
FCC:<30dBm;CE:<14dBm;SRRC:<20dBm;
MIC:<25dBm
I/O Interface
Type-C,microSD card slot,DC 5.5*2.1mm
IPD Mechanical Range
58-70mm
IPD Visual Range
54-74mm
Adjustable Focus Range
+2 to -6 Diopter
FOV
46°
Screen Resolution
1920*1080
Screen Refresh Rate
1080/100Hz
Screen Size
0.49"1nch
Screen Material
OLED
HDMI Output
Support
Power Input
7-21V(2S-5S)
SD Card
Support 256G
Goggles Antenna
Model
Red bird
Polarization
LHCP
Bandwidth
5.6GHz-6.0GHZ
Average Gain
1.9dBi
Radiation Efficiency
≥97%
VSWR
≤1.3
Cross-Polar Rejection
-15to-30dB
Connector
RP-SMA
Dimension
H24.8mm*R15.3mm
Weight
4.2g

Model

Gatch Antenna

requency range (MHz): 

5725-5875

Input Impedance (Ω):

50

VSWR: 

<1.5

Gain (dBi): 

8

HPBW:

75°H-plane75°E-plane

Front to back ratio (dB):

 >10

Power Capacity (W): 

10

Polarization: 

LHCP

interface:

RP-SMA

Ambient temperature (℃):

-40+60






























Package
1 * Meteor75 Brushless Whoop Quadcopter (Walksnail )
2 * 450mAh 1S 30C Battery with BT2.0 Connector
1 * Type-C USB Cable
1 * BT2.0 Battery Charger and Voltage Tester
4 * 40mm 3-Blade Props (1.5mm Shaft)
1 * Screwdriver
1 * Walksnail VTX USB Cable 
1 * Walksnail Avatar goggles
Shipping
At CADDXFPV, Our mission is to provide quality FPV accessories to pilots around the world at truly affordable prices. Let you feel the fun of FPV.
Your equipment may be coming from Shenzhen, China, depending on the equipment purchased. Your specific delivery date will depend on the dispatch country and delivery address.
If you can't place an order, it doesn't mean we can't ship to your address, it may be caused by platform issues, please contact us
Regarding order processing and shipping times:
1、Most items are usually shipped within 2-3 working days. 
2、The logistics tracking number will be uploaded within 2~3 working days after shipment and notify you by email message.
If you do not receive the logistics tracking number within 5 working days after purchase, please contact: service@caddxfpv.com
3、Detailed country delivery times in most cases:
North America

Standard shipping

 

DHL/FedEx/TNT/UPS

United States
10~20 days
5~7 days
Canada
8~15 days

5~7 days

US hawaii

20~30 days

10~15 days

South America

Standard shipping

DHL/FedEx/TNT/UPS

Brazil
11~25 days

7~12 days

Chile
13~20 days

/

Argentina
/
10~15 days
/
/
/

Standard shipping

DHL/FedEx/TNT/UPS

European Union

8~15 days
5~7 days

United Kingdom

7~13 days
6~10 days
Notes:
 Usually according to the address, the delivery time is a little different, the above is the average delivery time we send to the local country.
If the address where the order is placed is considered by the logistics provider to be a remote area, you need to pay the shipping fee again, and if the address that cannot be delivered, a refund will be made.
 If your address is a remote place/small island/archipelago, the delivery time needs to be extended by 5~10 days. You can also choose to contact: service@caddxfpv.com to find out whether the delivery can be successful.
If after 15 days, you have not received your package, please contact me, I will help you solve any problems.
If you are a country with strict customs, please choose standard shipping.
In the case of purchasing the same product, we will give priority to processing and delivery to customers who choose DHL/FedEx/TNT/UPS(Expedited Shipping).
On the first and last day of each month, our warehouse will check the inventory and will not process orders and deliveries.
We usually process orders and shipments from Monday to Friday. If you send us any messages on weekends, you may not get a timely response. Thank you for your understanding.
Countries to watch out for:
Israel: Unless you choose to buy accessories, you need to choose DHL/FedEx/TNT/UPS(Expedited Shipping) for delivery.
Indonesia、Chile、Brazil、Turkey and Argentina need to provide a tax ID number, please remember to fill in the relevant tax ID number in the second column of the address
South Africa requires a personal identification number.
India: We are able to ship normally to this country

South Korea: Customs clearance code, Korean name and phone number are required, and these information need to be consistent with the registration information
You can apply for it from the below link if you do not have one.
https://unipass.customs.go.kr/csp/index.do
4、We do recommend allowing up to 3 weeks for your order in peak times, such as a special offer、promotion or new product . Delivery times are beyond our control but rest assured, we only work with reliable manufacturers and suppliers to provide you with the best possible service.
How do I track my order?
Your delivery confirmation email will contain your tracking number and order details. 
You can find Track Your Order on this website to check the delivery status of your order or you can also put your order tracking number in the following URL
Taxes and other charges
Depending on the country of delivery, you may be required to pay extra tax or charges such as VAT and/or import duties.We can normally deliver products to most countries, if you are not sure, please contact us.
If you choose the standard shipping option, the package is tax-included (suitable for most areas, except for remote areas and special cases)
If you choose DHL/FedEx/TNT/UPS shipping, you need to pay extra tax, but the delivery is faster.
If it shows that it cannot be delivered to the delivery address you filled in, please contact me, and I will re-check and set the corresponding regional delivery content.
If you have any questions or concerns about your order,
Please contact :service@caddxfpv.com

If you have any questions or concerns about the product or after-sales service,
Please contact :support@caddxfpv.com

Our team will assist you with any assistance during the working day.
Walksnail Avatar System X BetaFPV Meteor75
Very good
Over all am happy with the product. But few things I wish that can be improved. Am going to buy more of this and I hope caddax can push for more BNF drones from Flywoo and other brands. Few things I hope they improve are listed below.
1- there was small spec of dust in the inside of the Lesnse. Not very visible but annoying if u notice it.
2- the 1s vtx signal gets weak as battery drops below 3.4 volts.
3- the firmware 28.33.10 whenever I unlock the goggle fcc mode. If I then change video transmitter settings somehow the files to unlock disappear.
Walksnail avatar & Meteor75 HD
As far as I have been able to try so far, the experience of flying with Avatars is absolutely positive. At the moment the only point I will have to fix is the distance of the lenses from the lashes which is too small and I tend to dirty the lenses (I assume that a thicker foam can solve this little annoyance). I am short-sighted and I find that the solution adopted for both the dioptric correction and the adjustment of the interpupillary distance is excellent.
Meteor75HD: I know well the Meteor in the analog version: flying with the HD is a fairy tale even if the flight times are shorter than usual and the 3.1 volt limit of the vtx prevents you from exploiting the lipo up to its maximum limit.